I made this 14 x 14′ Raised Pallet Wood Deck, complete with a Pallet Dining Set! I am new at this and want to do more. This was a fun project, and it needed about 60 pallets.
Start saving pallets and make yourself an outdoor living space like this Raised Pallet Wood Deck/Dining Set!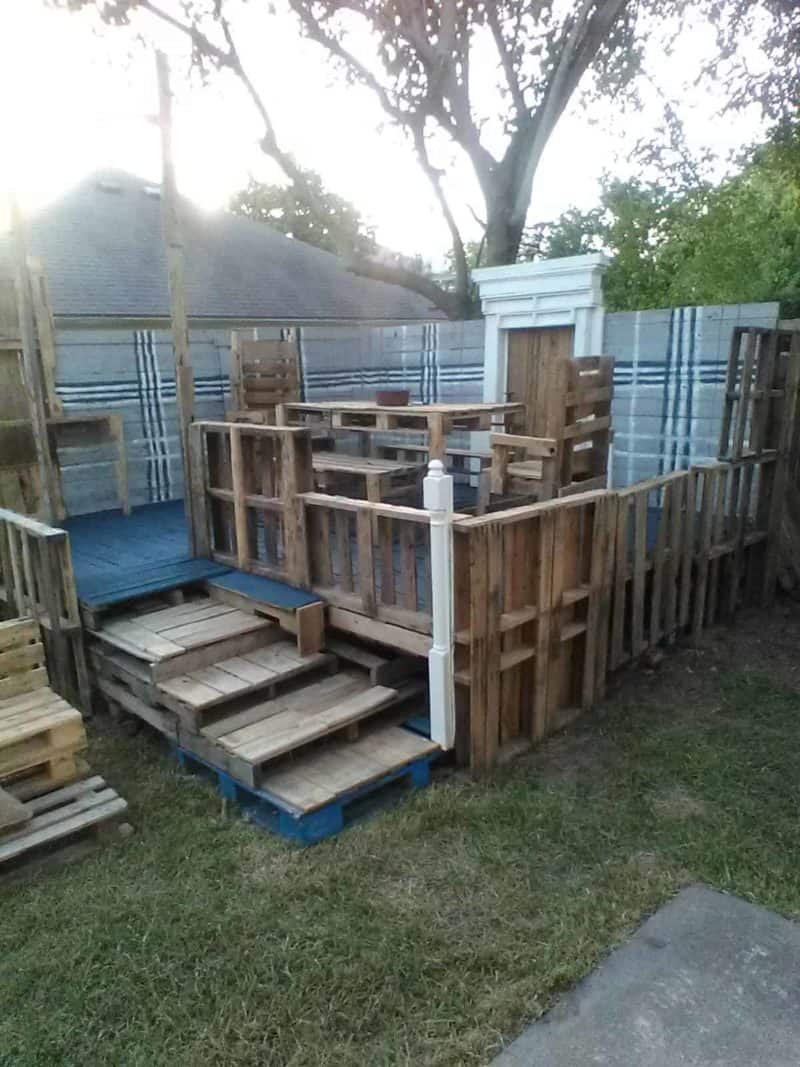 Build your kids a fun Pallet Fingerskate Coffee Table to go with this deck! Yes you can use a Rake in your Interior Design ideas!