I made this King Sized Patterned Pallet Headboard using one old barn beam that I cut in half to form the two main posts. The remaining wood is all from pallets.
This King-Sized Patterned Pallet Headboard would be a beautiful addition to a guest room or resize for kid's beds
I plan to install two pot-style LED lights, but for now, two clamp-on lights are a temporary fix. I did a rapid-aging stain by mixing apple cider vinegar with steel wool until it rusted and colored the liquid. Then I rubbed it in, allowed it to dry, and then sealed it with Varathane. I joined everything together with glue and screws. First, I cut an old barn beam into two equal parts. Next, I cut a channel into one side of each wide enough to fit the pallet boards. Then I lightly sanded all of my pallet boards and began to assemble. I cut the ledge pieces into a notched shape to fit within the channels. I cut the patterned portion to fit, and then screwed it to the upper & lower ledges. Also, I attached them to a 2×4″ board that runs across the back. There is a second 2×4″ board that runs along the back on the lower portion of the headboard. It stabilizes the two barn posts.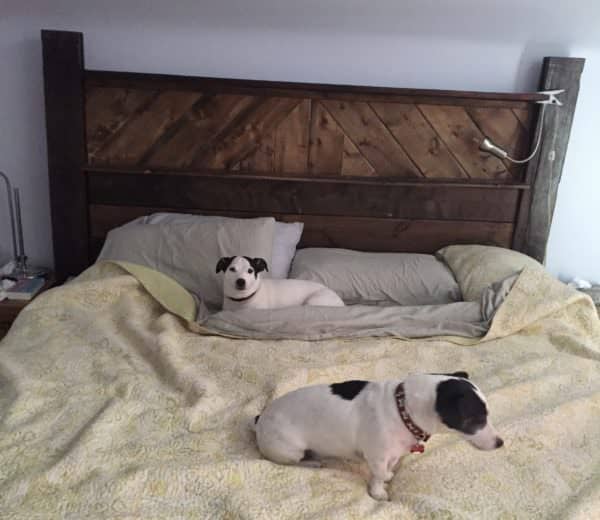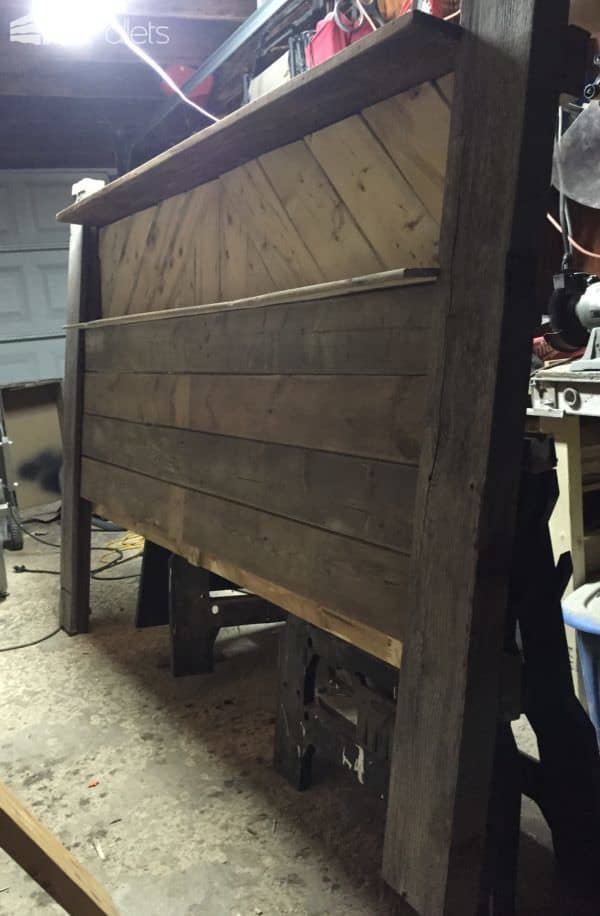 Here's an idea for a Pallet Bed Frame too!