I made this Pallet Garden Gazebo using a mixture of store-bought materials and pallets. Then I made the half-walls and seating areas using pallet wood. The remainder of the structure was made from purchased products. I used 6×6″ & 4×4″ back yard posts with 3/4 plywood for the roof & floor. The roof was then felted & shingled. I built the walls using tongue-and-groove duo boards.
Make the ultimate party or getaway area like this Pallet Garden Gazebo!
Don't spend thousands on a vacation that will be gone in a blink of an eye. Instead, invest a small amount in backyard own to create a beautiful outdoor living space like this Gazebo! There are numerous free online plans for a design you might be able to adapt to your outdoor living area or back yard.
Editor's note: ALWAYS check with your local building/planning/zoning departments for your local structure requirements. We provide these posts as entertainment as an idea that you can use and adapt for your local requirements. We are not responsible for noncompliances that could occur if you don't follow your local zoning and building requirements.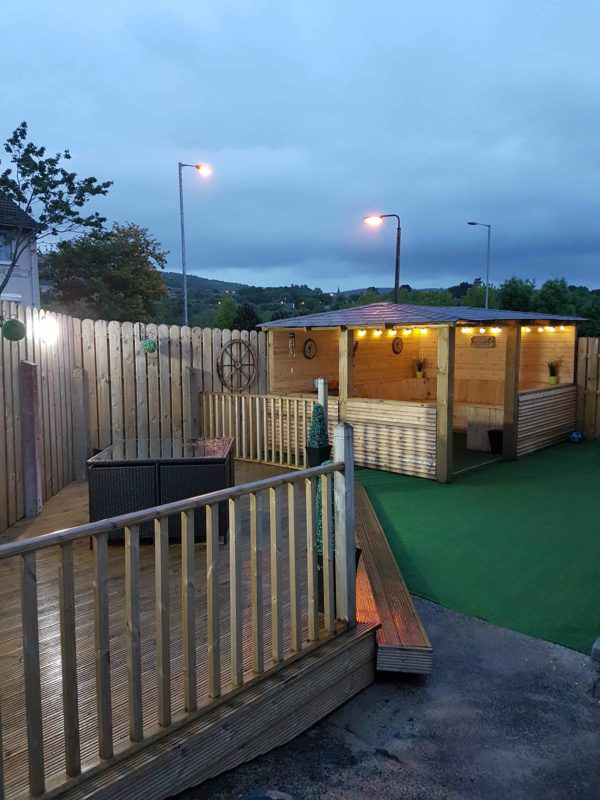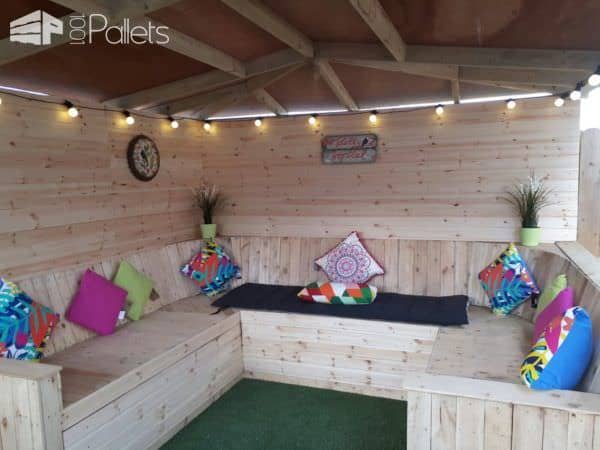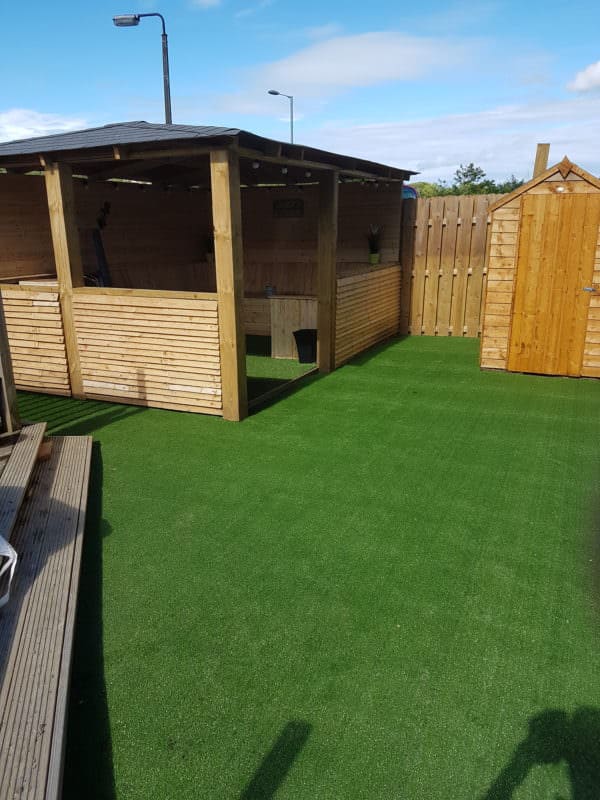 Amazing work on this Gazebo project. Now, how about some ideas for Garden Decorating? Here are more Pallet Seating Ideas to inspire you!