I made my very first pallet project – my First Pallet Coffee Table! It's a small coffee table, and I only used pallet wood.
First Pallet Coffee Table – upcycle and save money for your living room or outdoor areas!
First, I broke down two pallets and removed the nails while I tried to figure out what to make from them. I started with sanding all the pieces using 80-grit sanding paper to clean things up. I wanted to preserve the original pieces as much as possible. As a kid, I learned some basics of woodworking from my grandfather. He was a very skilled woodworking/woodturner. I kept it rather simple and didn't use complicated joining, just butt-joined everything. ;-) Seeing the actual result, I think it's not a bad try for a newbie.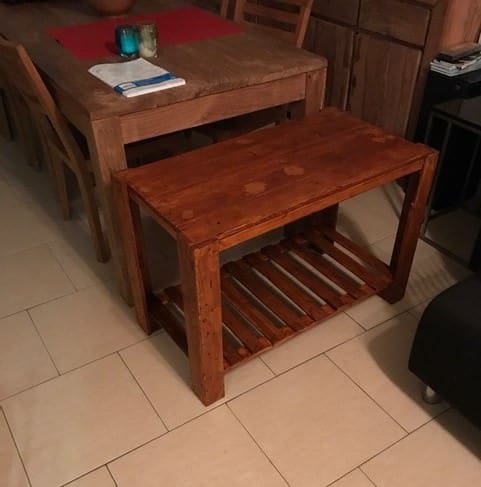 Great job for your first pallet project – we look forward to many more! How about a Couch to go with it?