Would you like to create a simple & practical pallet coffee table in one afternoon? We hope this tutorial will inspire you to get a unique look in your living room and do your first pallet furniture. The cost of this pallet coffee table is under $30! Download your pallet coffee table plans to build this project. You need only two wood pallets to build it and you can complete this project in approximately 6 hours.
2 wood pallets.
 Approximately 6 hours to build the coffee table.
 We evaluated this project as an easy difficulty project.
A tutorial by PaintyCloud!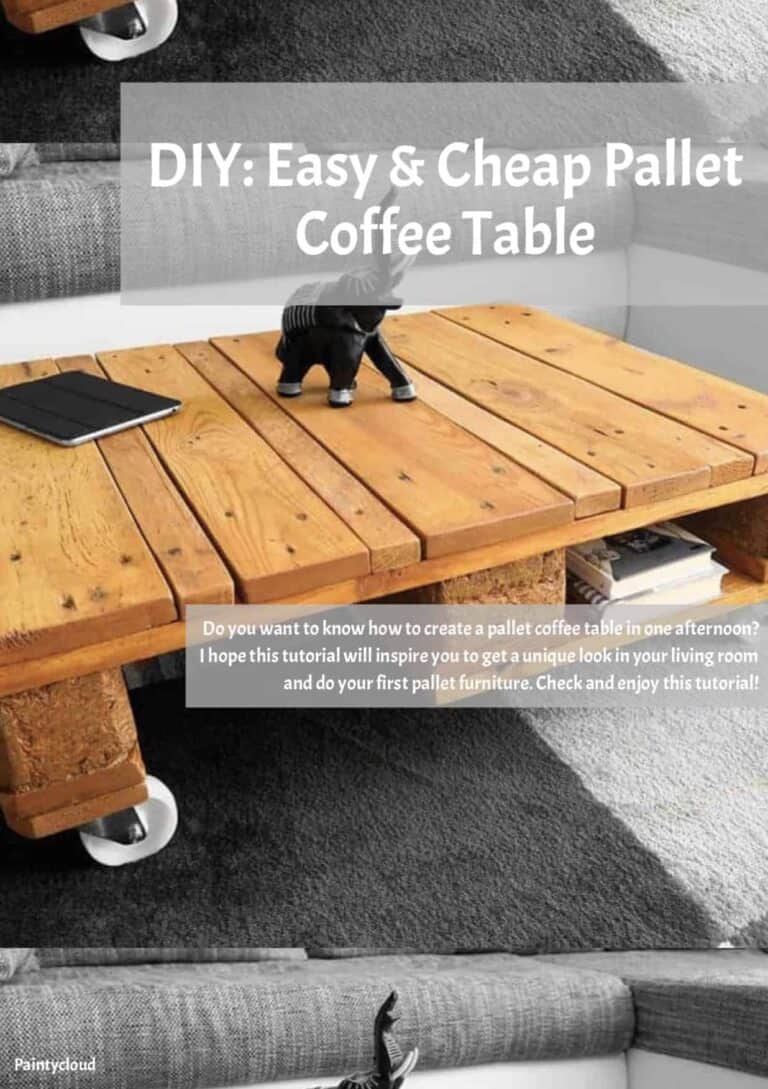 Protected: Easy & Cheap Pallet Coffee Table