Want to make some extra seating that's fast, fun, and easy to make? Here's how to build an Easy Pallet Stool in under 4 hours!
How To Build An Easy Pallet Stool:
First, dismantle some EPAL pallets (or larger pallets). Use deck boards that are approximately 4-5cm wide by 25mm thick. If you have larger boards, cut them down to the size you need. Next, cut four pallet stringers, or use 4×4″ posts and cut them to the height you want. Stain the boards any way you like, or paint them. Butt-join a seat frame with four boards, and install the legs into the inner corners using screws. Attach three or four boards across the top for the seat. Optionally, add more boards for a lower frame to support the legs further, and to provide a place for you to put your foot. Add any decorative touches you'd like and enjoy!
Questa sera un tutorial semplice di come costruire uno o piu' sgabelli…. servono un pallet epal e un pallets ( foto 1 e 2) con dei listelli da 4/5 cm se sono piu' grandi li taglieremo a misura. Fatti questi ( foto 3) prepariamo i pezzi per la seduta utilizzando i listelli del pallets Epal che sono spessi 25 mm. Montato tutto avremo il nostro bellissimo sgabello.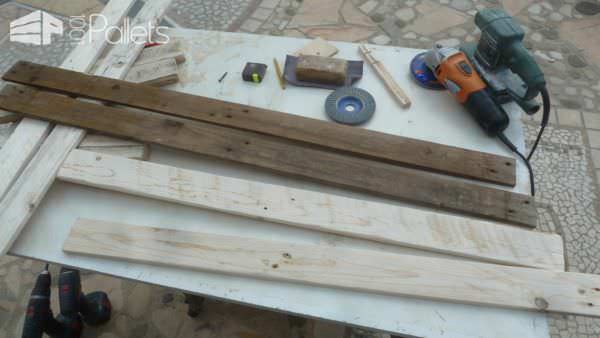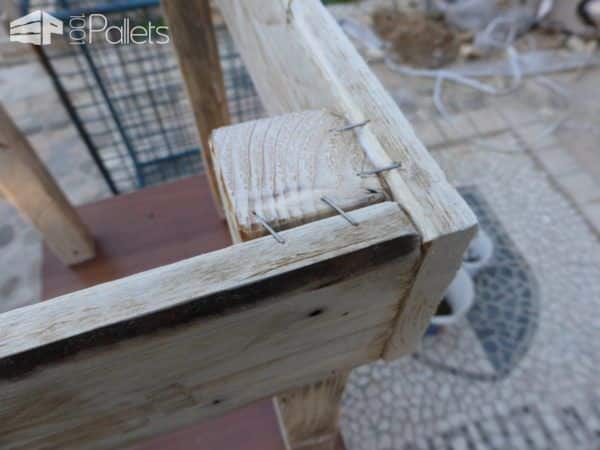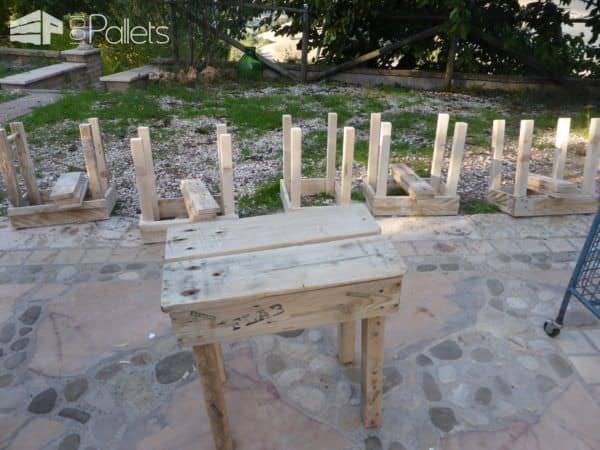 Thank you to FLAB pallets for this terrific tutorial! Here's another idea to inspire you to create a work of art with pallets.