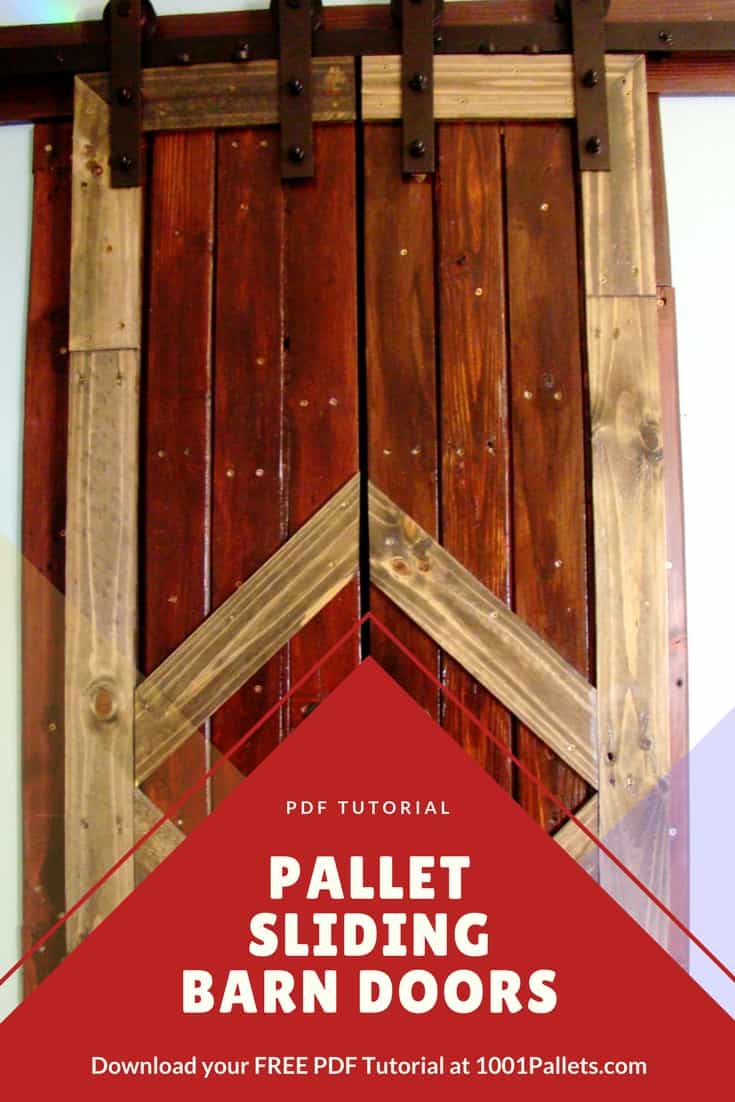 This tutorial by Kathleen McCown will show you the step-by-step instructions to build a set of sliding barn doors for the closet in her room because the bed is so far over that it gets in the way of opening the closet door in her small hobby room. The perfect solution was to create a pair of Sliding Pallet Barn Doors! To make it, Kathleen used a decorative Stanley Hardware brand Interior Sliding Barn Door Hardware Kit.
Build creative solutions to small room challenges like this set of Pallet Sliding Barn Doors.
 4 Pallets.
 Approximately 10 hours to make it.
We evaluate this project as HARD.

Protected: Pallet Sliding Barn Doors