It was the most amazing woodwork. A beautiful work of art
This coffee table is made from one pallet, hand-painted with chalk paint, and 3 coats of water-based Varathane. This took about 3 days mainly waiting for drying time.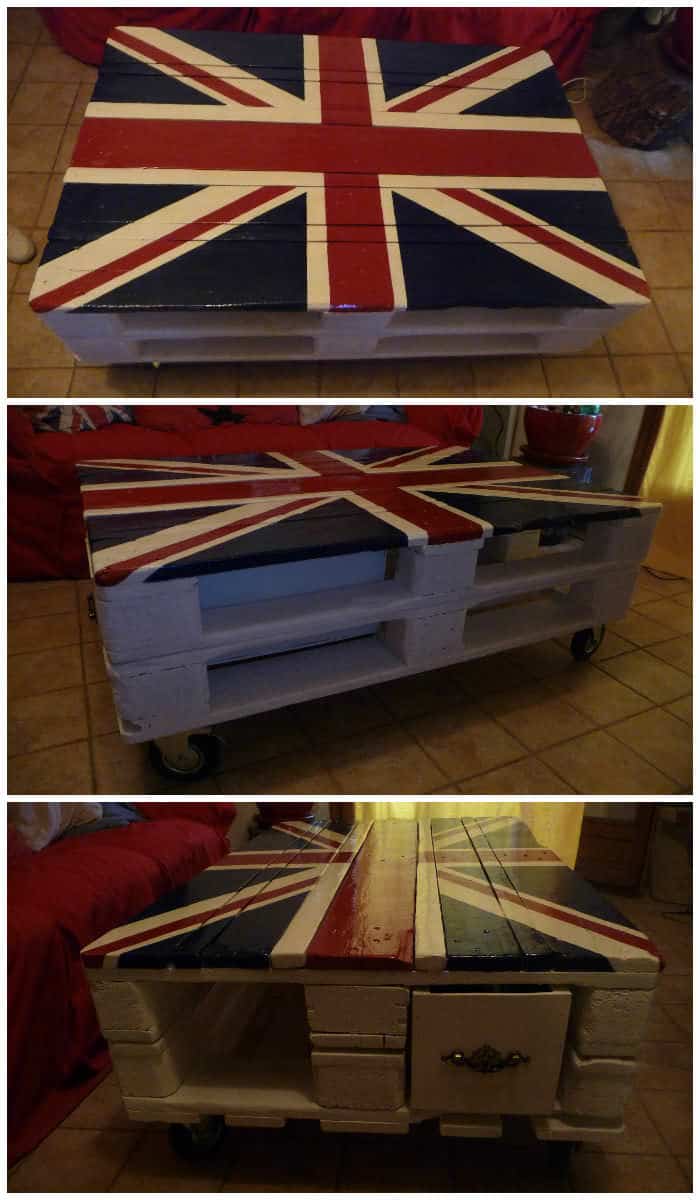 Handmade Union Jack pallet coffee table made out of two repurposed wooden pallets, four wheels, and two drawers. 2 palettes Europe sur roulettes et 2 tiroirs faits maison.