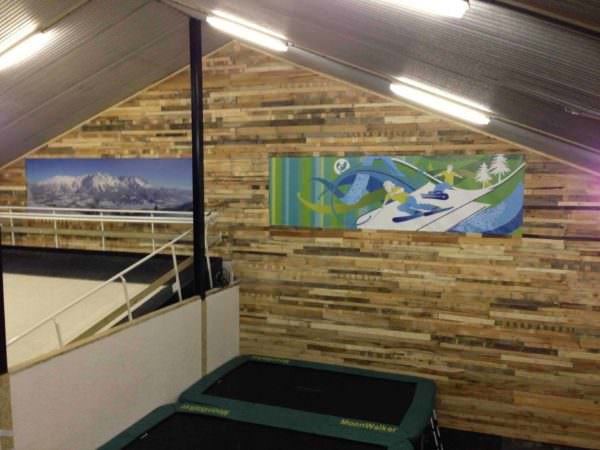 The wall behind the ski and snowboard area was boring, we are a starting business, just had our first season and in September we open again. So we do not […]
Here is a hut with a great design, aimed at being in a school for the kids to play with.
Kind of custom pallet bench! This is not the first time we see this type of use for pallets, but this one is well done! The kids must love it!