Dress up that tired old fireplace and turn it into this Stellar Pallet Fireplace Surround! Make a project that could be one-of-a-kind for around 100 dollars! I salvaged these pallets from work in our yard. They had been getting weathered for years, so I took them home.
Stellar Pallet Fireplace Surround:
First, I dismantled several pallets. Next, I began cutting them on an angle and I meticulously placed them. I interspersed the different tones with color to create the effect shown in the pictures. I also wrapped the pallets around the side to give it a three-dimensional look. We're proud of the project and how it looks in our home.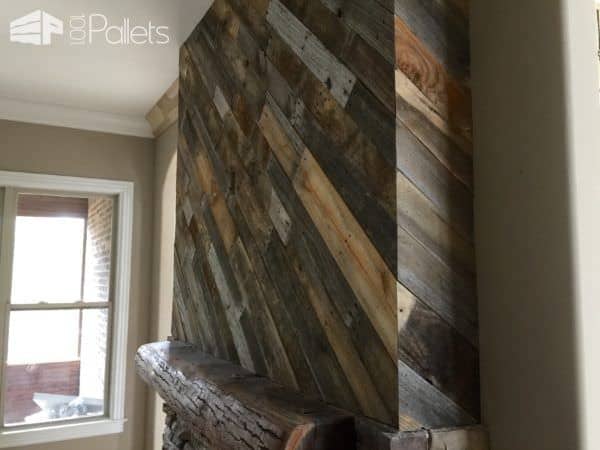 Beautiful job! Check out this Butcher Block Island for more inspiration!