Simple design for a dart board. 30″ x 36″ makes for ample room for missed shots without damaging the wall. Used min wax special walnut stain 224. I spent about $20 to make it. All of the wood was recycled pallet wood.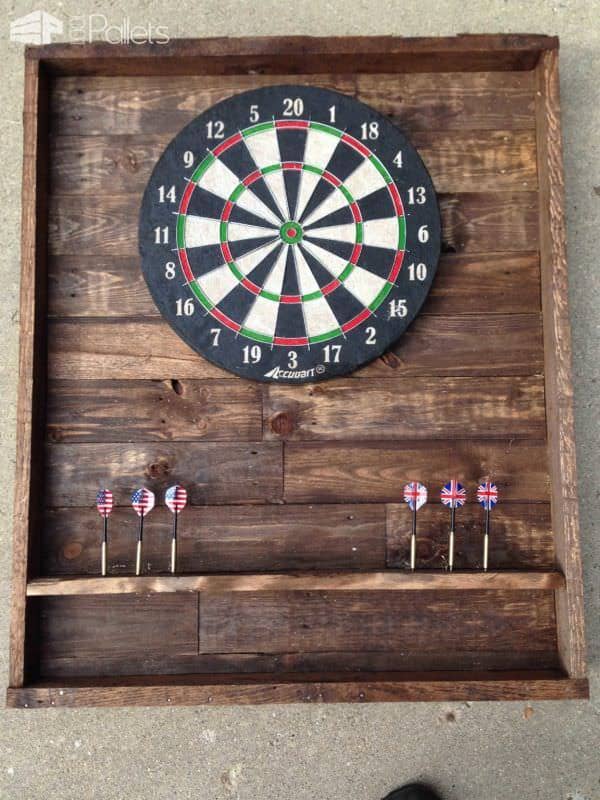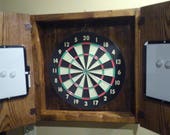 Wooden Dartboard Cabinet
This is a hand made Dartboard Cabinet constructed from pallet wood. It comes with the dartboard, two dry erase boards for scoring, and two sets of darts. Can be painted (with or without decals for y...