An old and rustic pallet, a wood log and some garlands and voila, you have an original pallet Christmas tree!
A nice and simple Christmas tree with a light garland!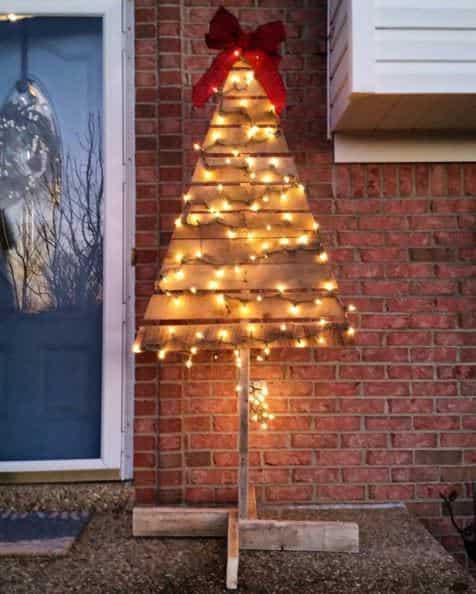 Christmas tree shape inside a pallet!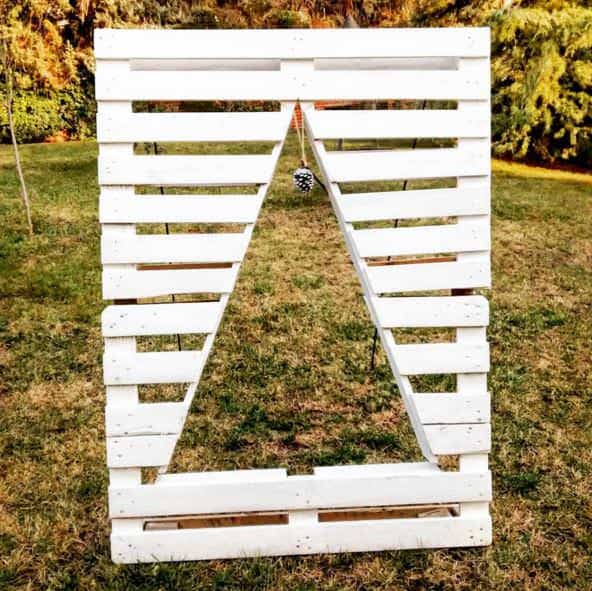 The Guinness world record pallet Christmas tree! This tree was built in 2015 in Leiria (Portugal), it is made of 2,200 wood pallets, 3000 screws and weight 28 tons, not something to do at home...unless you have a huge garden to set it up! :) Check out all the details of this huge Christmas tree!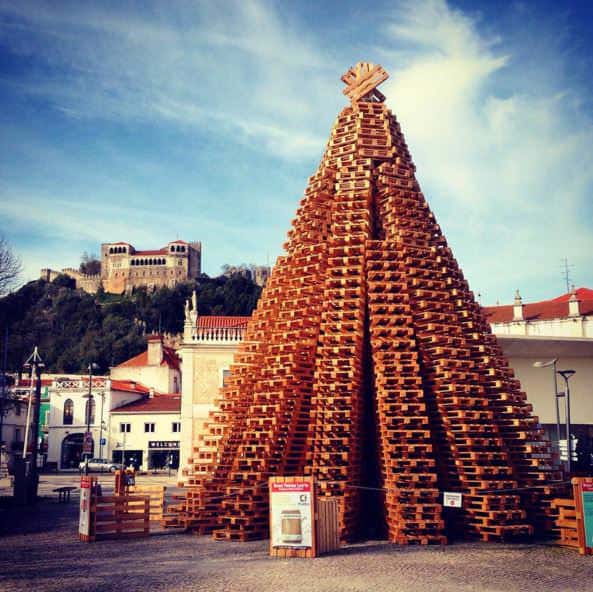 Cute little Christmas tree as candle holders! If you cannot find 2,200 pallets to build the one above, you can build several of these ones with one single pallet!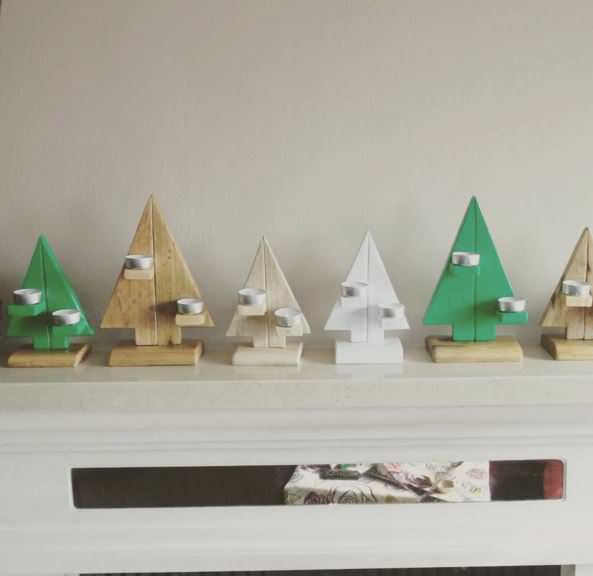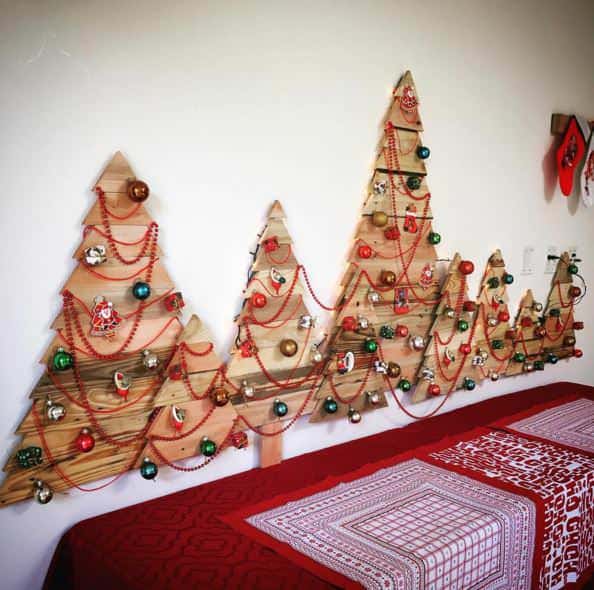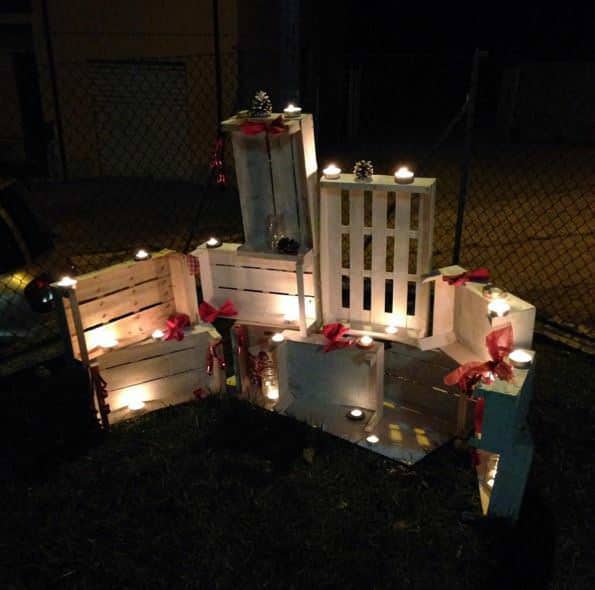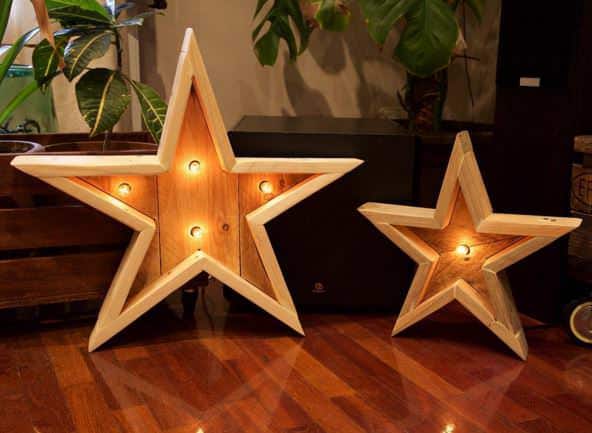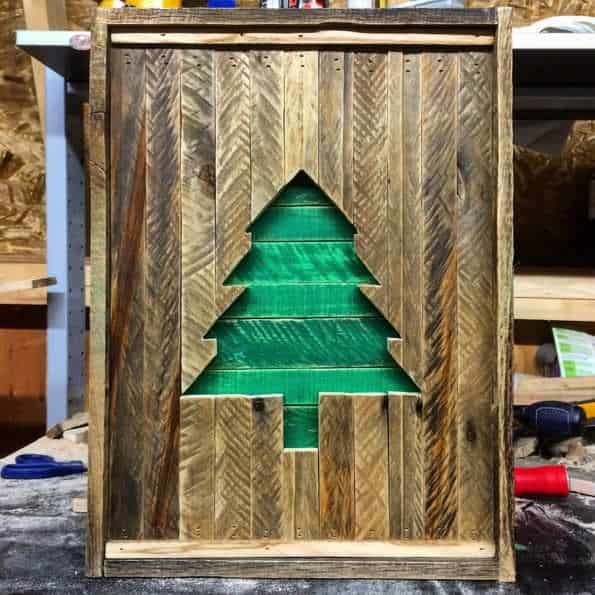 Love this one, from pallet wood and with old tools as decorations, a lot of creativity was put inside this Christmas tree!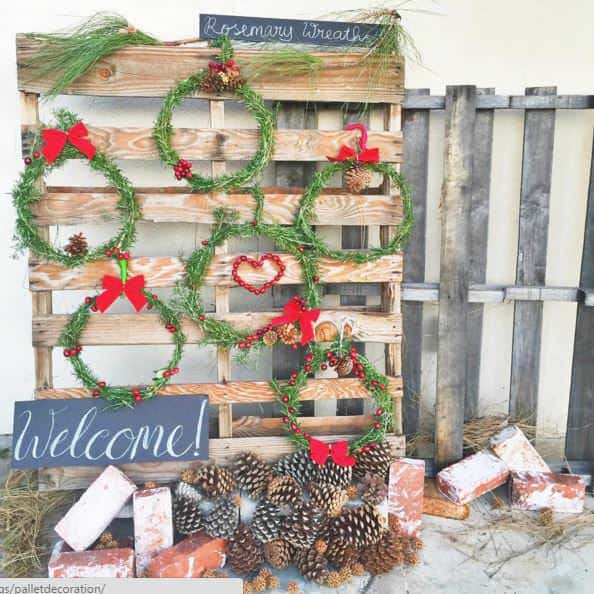 This tree is not from pallet wood (but the wall behind is!) but from a lot of storm lights! How much? I let you count :)
All of us at 1001pallets.com hope that you enjoyed this selection of Christmas tree & decorations out of repurposed pallets. Now it's your turn, and please share with us what you have made for Christmas out of pallets and we will publish it!
But before starting your next pallet project, do not forget to visit our resource pages that could help you:
Happy Palleting & Merry Christmas from 1001pallets.com!