With a few scrap pieces, you can make an inviting, rustic wreath for your front door.
And you thought this would only have Pallet Christmas Trees... look at this super-cute Christmas countdown calendar using pallets & scraps of leftover wood.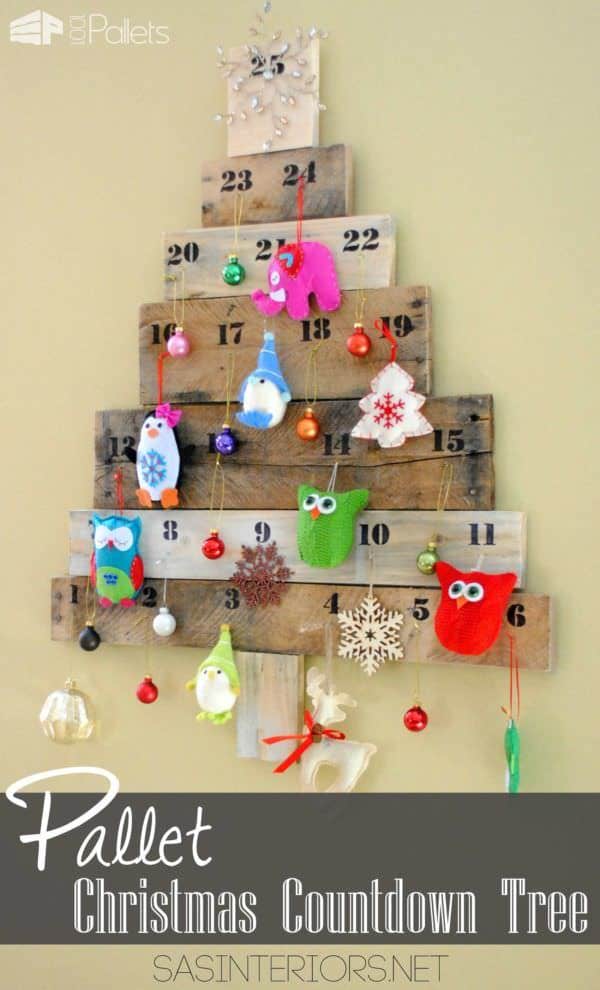 Nice Christmas painting on reclaimed pallet wood. Put together some pallet canvasses and turn your kids loose! They could make some spectacular, memorable signs that you could enjoy for years to come!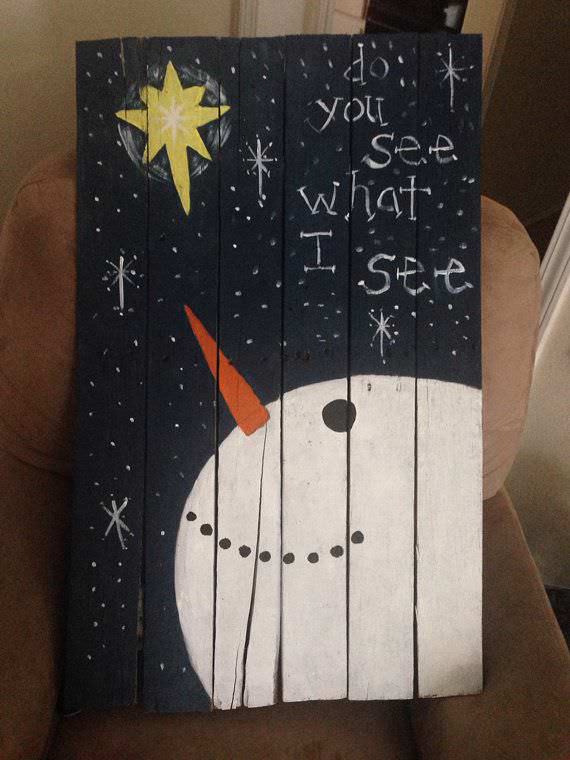 Beautiful Christmas tree with small shelves for decorations.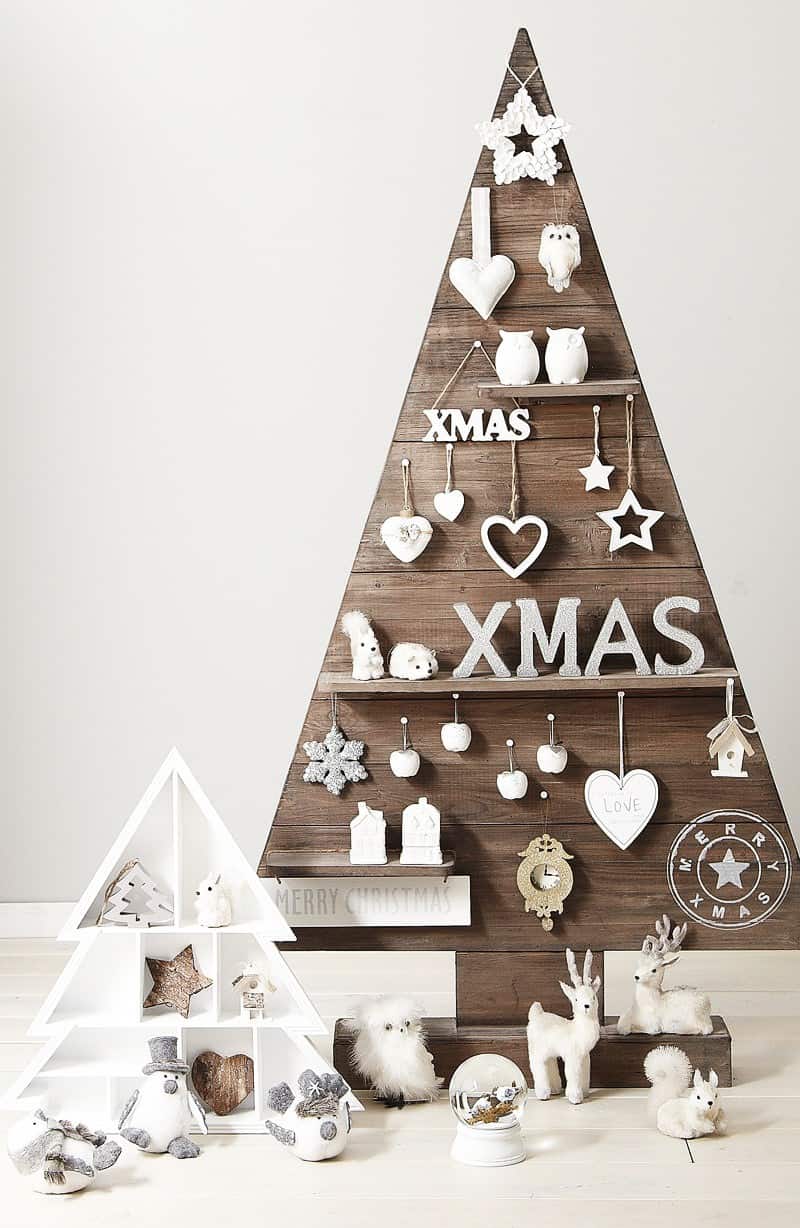 The original idea with this Christmas tree photo & card holder from repurposed pallet wood.
Beautiful little pallet wood Christmas tree. With some scrap pallet wood, some glue, and patience, this tree could be displayed throughout the fall and winter on its own. Add some little ornaments, and you've got a winner! <3
Awesome recycled pallet wood star, perfect for Christmas decorations above your fireplace. Use thinner pallet wood pieces, so you can easily bend them as they cross over one another to create this beautiful mantle piece!
Christmas sign out of a wooden pallet, simple & beautiful! This cheery little sign would even be a great host or hostess gift! :)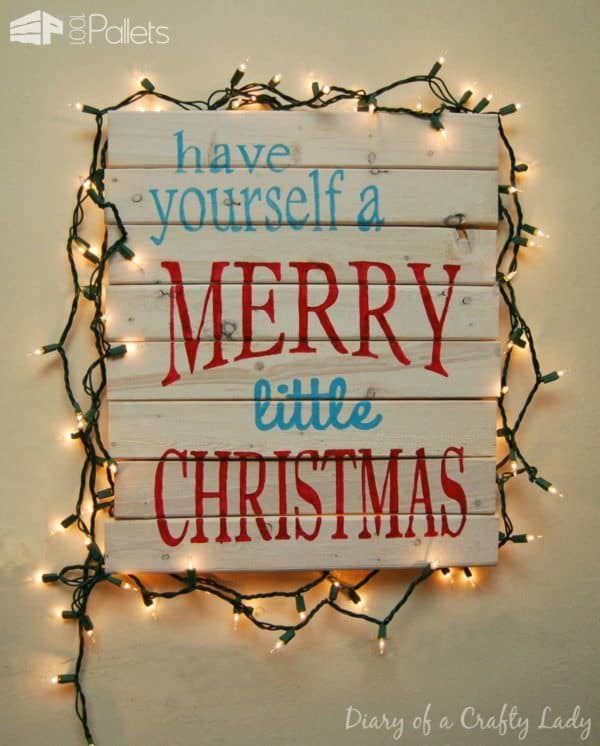 Advent calendar out of one single pallet and pockets out of world polka-dot ribbon.
And to finish, a beautiful advent tree from wooden pallet too :)