A different take on Pallet Christmas Trees! Just paint a Christmas tree on an old pallet, add some nails, and hang decorations on it. A perfect project for the kids (so you can assemble some of those presents you purchased them)! Only paint a tree shape of your design onto a pallet. Let it dry, and decorate at will!
Beautiful Christmas tree made with more than 50 pieces of pallet planks. Love the shape and the decorations! It's beginning to look a lot like Christmas! This is a great way to bring holiday cheer while using scraps from other projects! Drill the pieces and then stagger them to create a round, full, shape.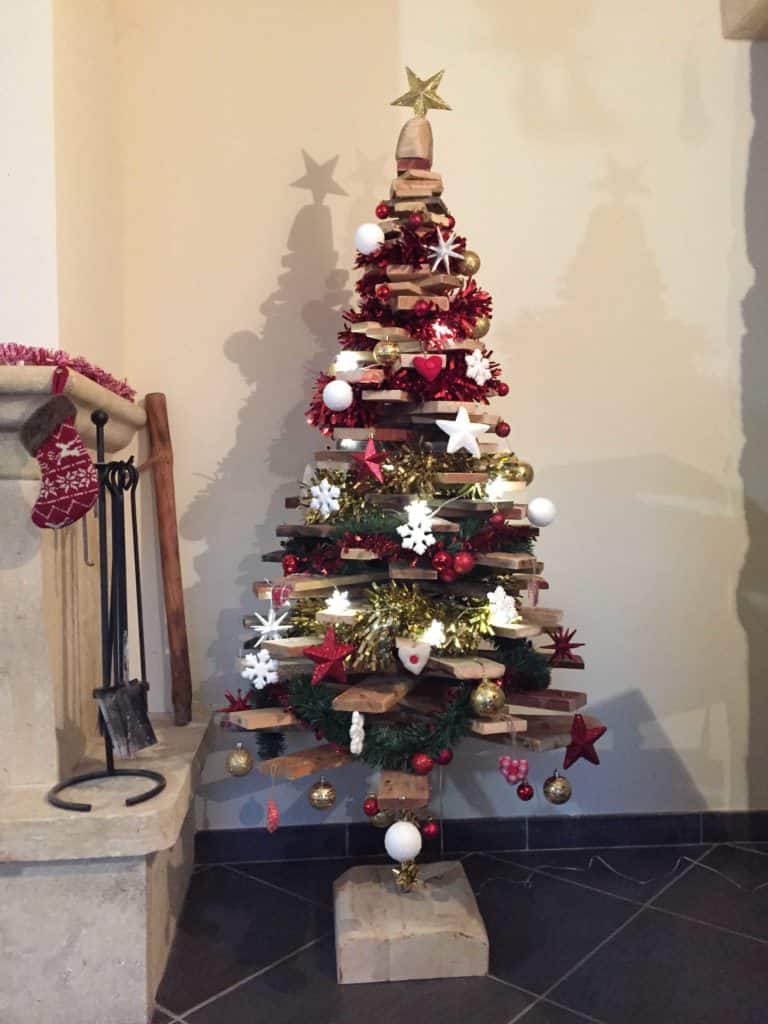 Christmas decorations made out of reclaimed pallets. Maybe you're limited on space, but you don't have to limit your Holiday Cheer! Make some window-worthy decorations and share the joy!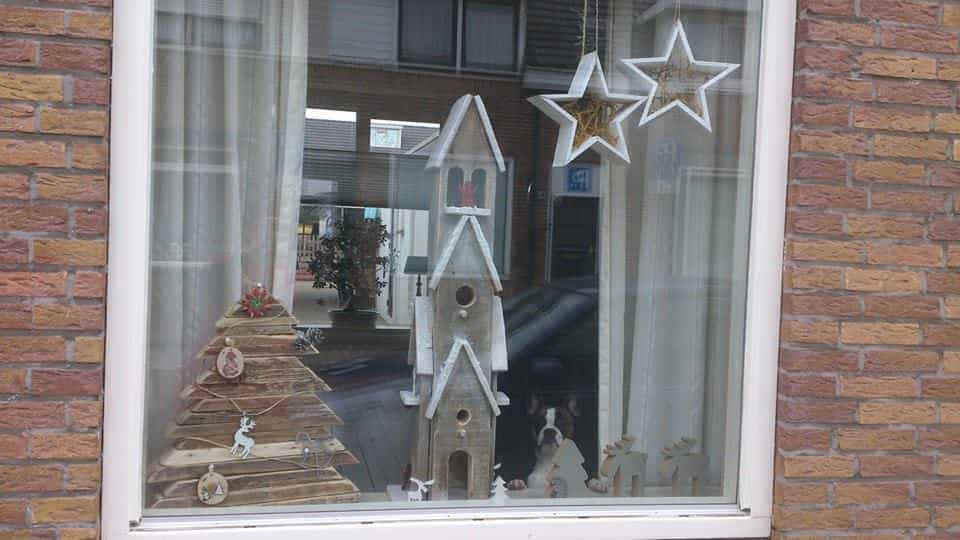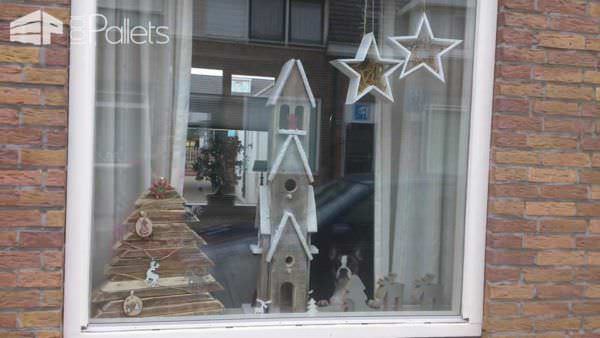 Very original Christmas tree with an unusual shape. Made with one pallet and a half and it took around 4 hours to make it. Unusual areas demand unusual and creative designs like this one. Some trees are tall, and some are shorter. This one is so cute and pinecone-shaped!
Triangle shaped Christmas tree full of original decorations, of course, made from recycled pallets!
Another lovely shaped Christmas tree from an upcycled pallet and decorated with Christmas balls & pine cones.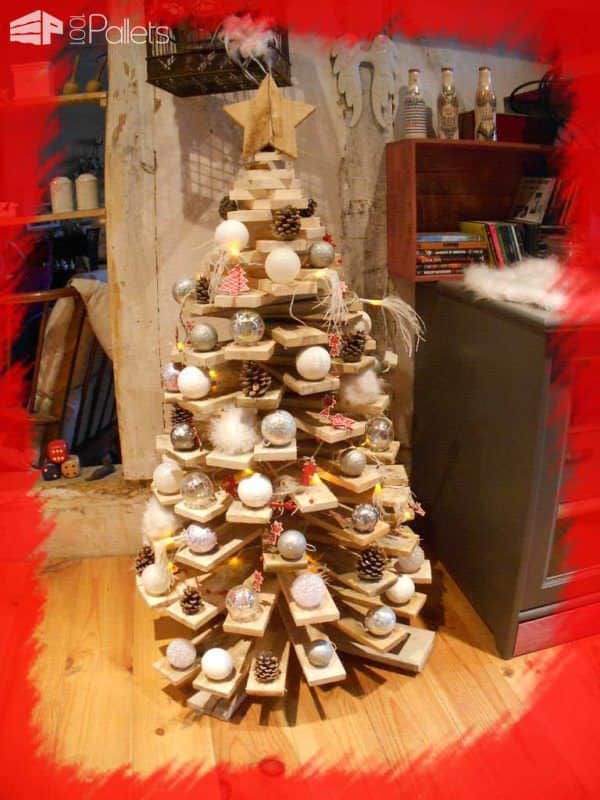 Simple Pallet Christmas Trees can be made using rough pallet planks with edges just cut at 45°.
If you're fed up with real Christmas trees, here's a sweet and simple Christmas tree to do with one single pallet, some white paint (or other colors) and decorations. It's a snowy tree! Just stain or paint the pallet a darker tone, and then put a white tree over it. Another kid-friendly design. If you're worried about chemicals, try PureColor's line of VOC-free, non-toxic stains.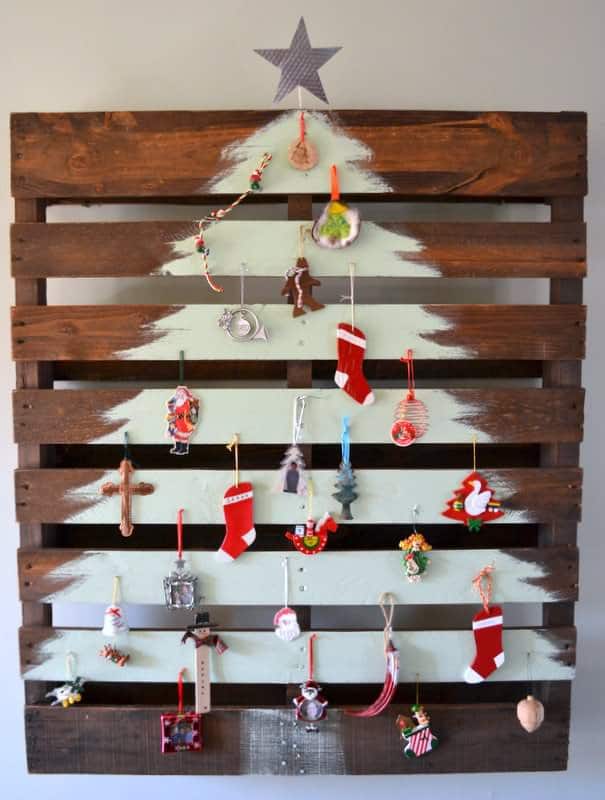 Stylish Christmas tree made from one pallet cut in two… simple & nice! Negative spaces for positive images! Imaginative! Yes, we see those folded magazine trees in the corner, too. :)
Cozy Christmas house decoration made from old upcycled pallet wood. WOW - a 3-story birdhouse? Add some snowy paint touches, and it instantly makes you think of the holidays!