A simple Christmas tree made from one repurposed pallet. Simple elegance: Make a base with pallet blocks and boards. Secure a vertical board in place with metal angle brackets. Cut more deck boards in graduated sizes and attach. Voila - a tree is born!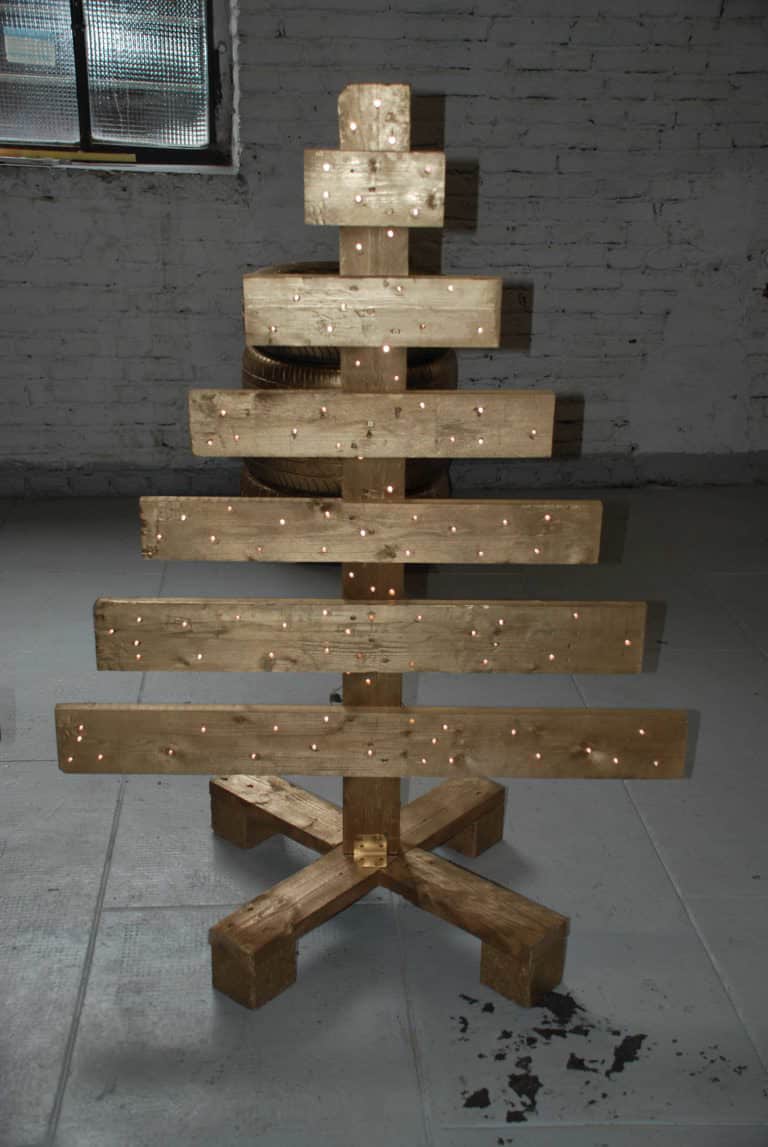 Outdoor Pallet Christmas Trees also made with only one discarded wooden pallet.
A beautiful Christmas stand for kids that can be converted into a lemonade stand for the summer. A great stand - easily made by designing a box or even copying one of our numerous pallet bar designs, and then adding two vertical pieces to support whatever style sign you wish to display!
A pallet Christmas tree ready to welcome presents from Santa. Instead of spacing the boards, pack them tighter to give that illusion of a lush tree. Then decorate at will! Gorgeous, indoors or out!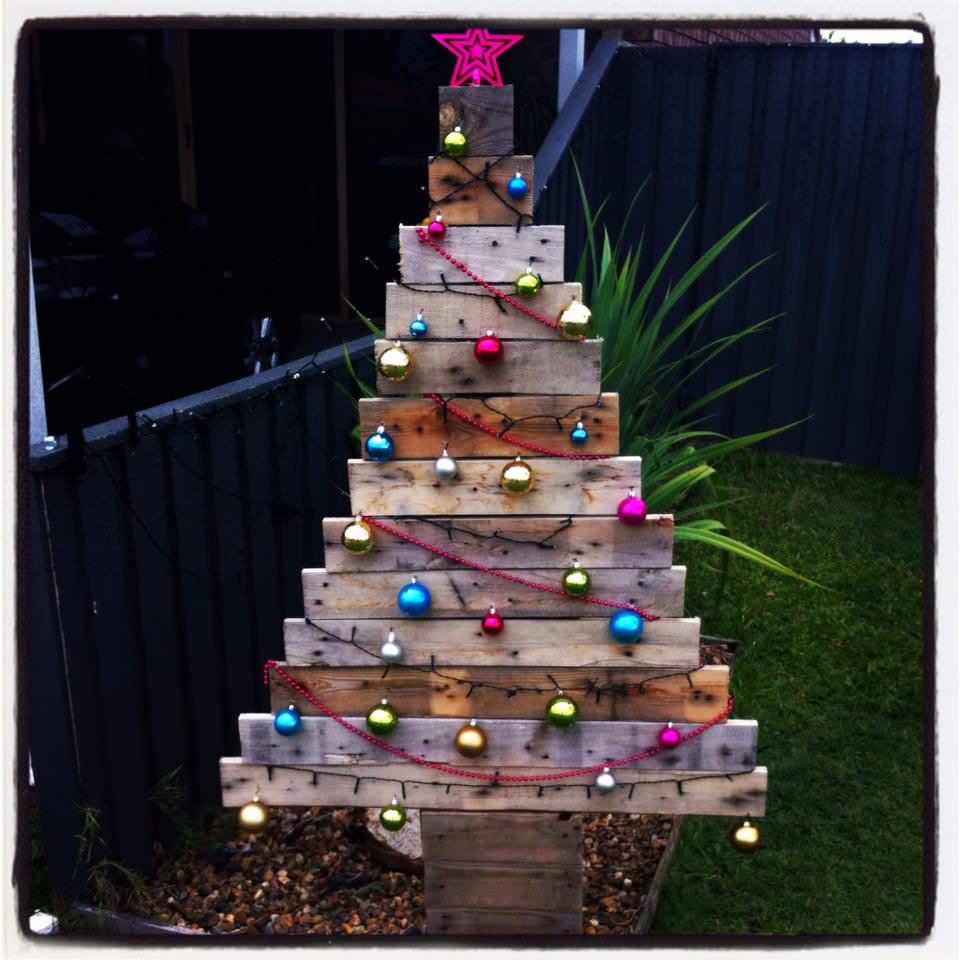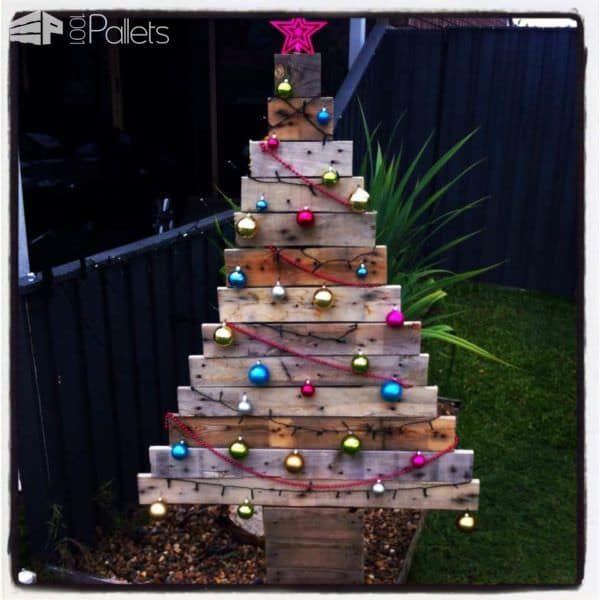 A Christmas Advent calendar made from one single repurposed pallet. All you have to do is to remove one deck and leave the other intact! Then, hand-paint or stencil the numbers (and any other decorations) you want onto the pallet. This would be wonderful to have the kids help with!
This tree is made out of recycled pallet planks and decorated with Christmas balls & felt garlands. This ingenious little tree is made using a lovely branch as the center, and the deck boards are drilled out and secured in place (or you could make half-lap joints, cut the branch into pieces and glue..., etc.). This could decorate your house and help clean up your yard at the same time! :)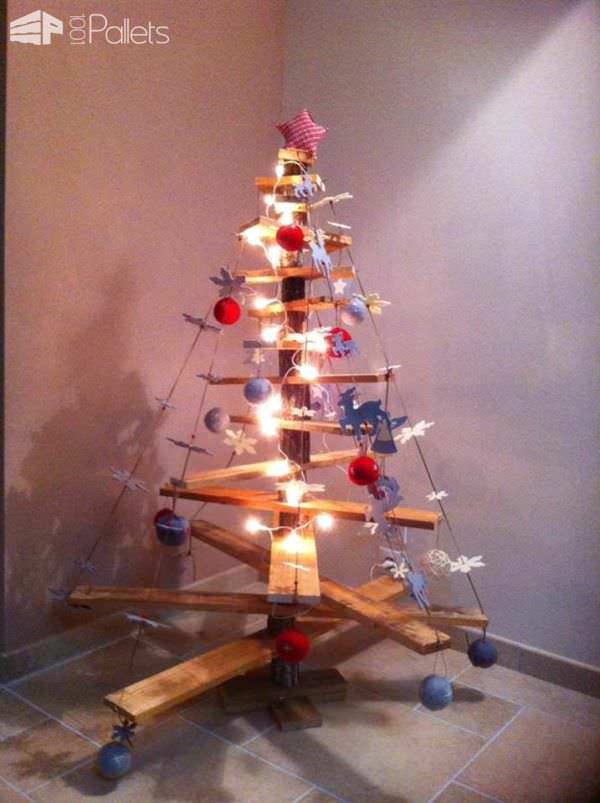 A simple and lovely Christmas tree made from one single pallet and decorated with a light string. Another easy idea - and you could burn the wood or stain it dark to get that, beautiful effect. The cute little lights highlight the wonderful wood grain visible!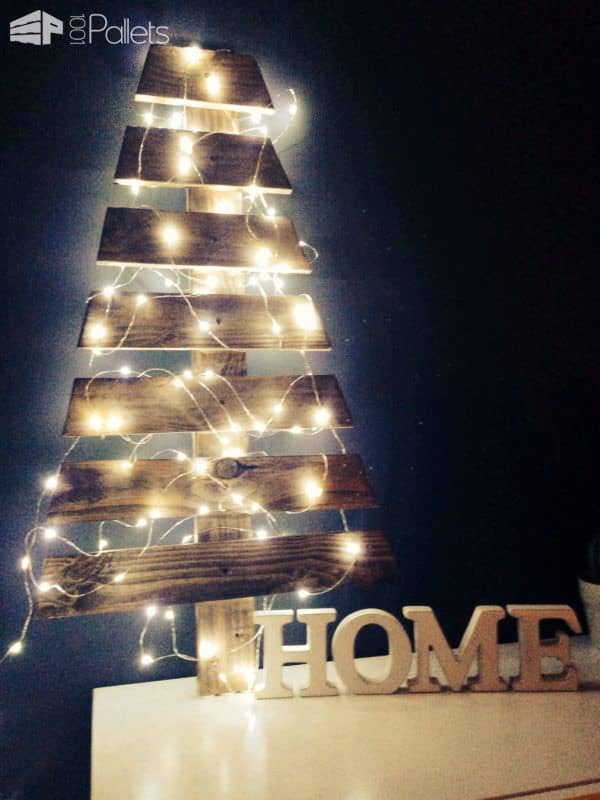 A fresh Christmas tree made from one single pallet. Just saw a triangle out of a wooden pallet, put some screws, paint it, add decorations and voila!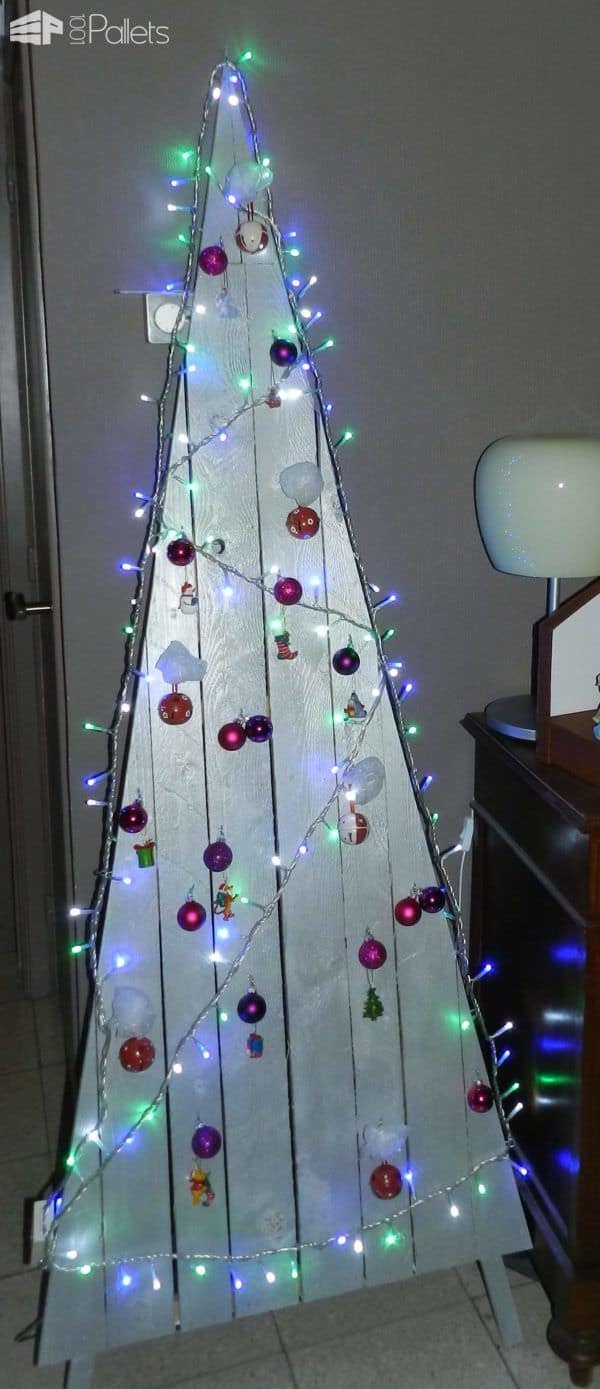 Another 3D Christmas tree made from one upcycled pallet. Stable and eye-catching! This ultra-modern take on a Christmas tree is a show-stopper! Just take your time to cut your angles right! You could even make this tree so you could fold or easily disassemble it for storage under your bed or back of the closet!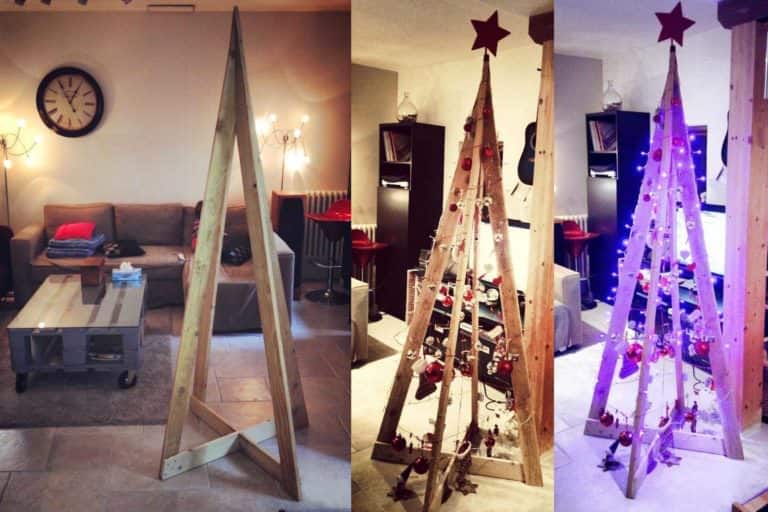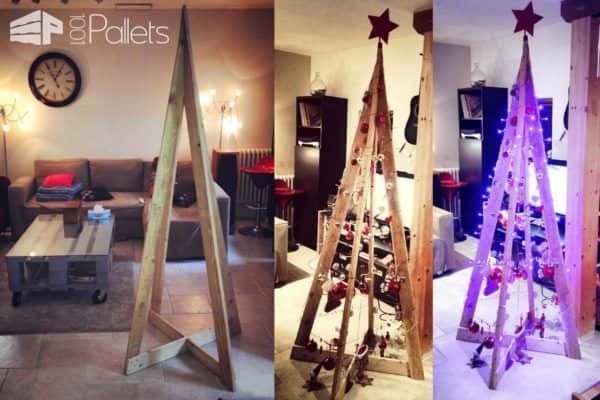 Pallet Christmas Trees in a Christmas Tree shape! This is a tree that begs for spotlighting to cast fantastic shadows! Simple idea, and if you work with thin pieces, very easy to make (you could even staple the pieces together).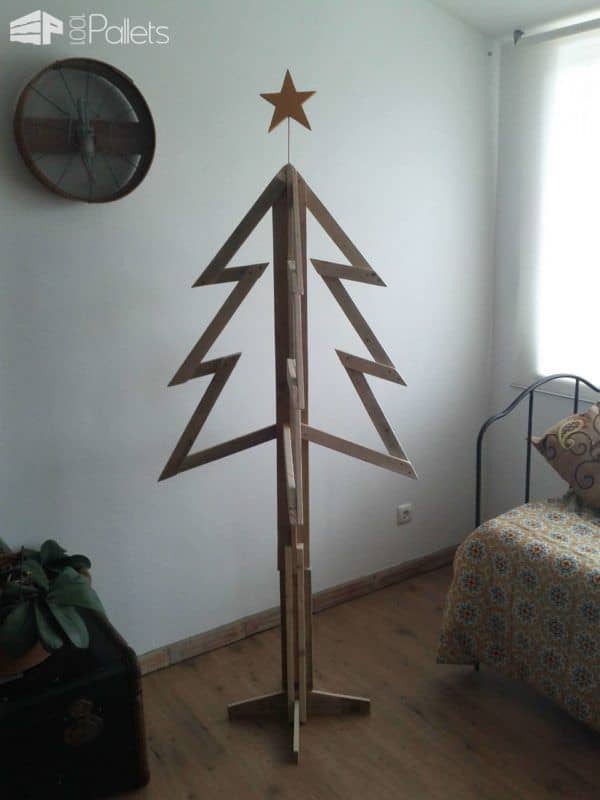 Christmas wall art made from reclaimed pallet wood. But it's not all about the trees. Don't forget the trimmings for the rest of the house, and the front yard, and the backyard.... :)