How does your garden grow? If you're a DIY specialist, make your garden areas GREAT with our selection of Crafter's projects for creative pallet garden ideas!
34 Creative Pallet Garden Ideas – from pallet potting benches to pallet garden beds – we've got inspiration for YOU!
If you want to garden, then you may need a handy Pallet Potting Bench!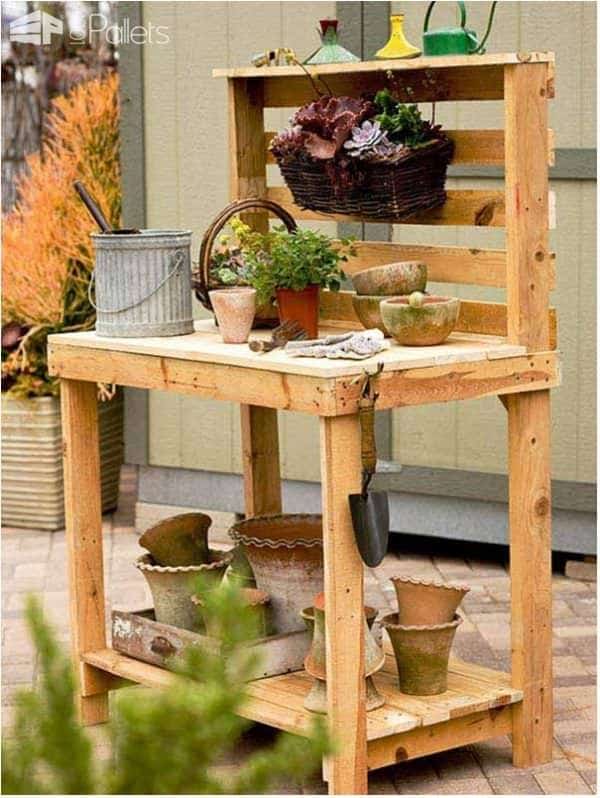 Here's a fast and super-easy way to organize your Gardening Tools – a Garden Tool Organizer out of one single pallet!
For a healthy and pollinated garden, be sure to make a Pallet Insect Habitat!
Sometimes the garden can be a bit muddy after rain. Make a Pallet Walkway to keep your floors cleaner!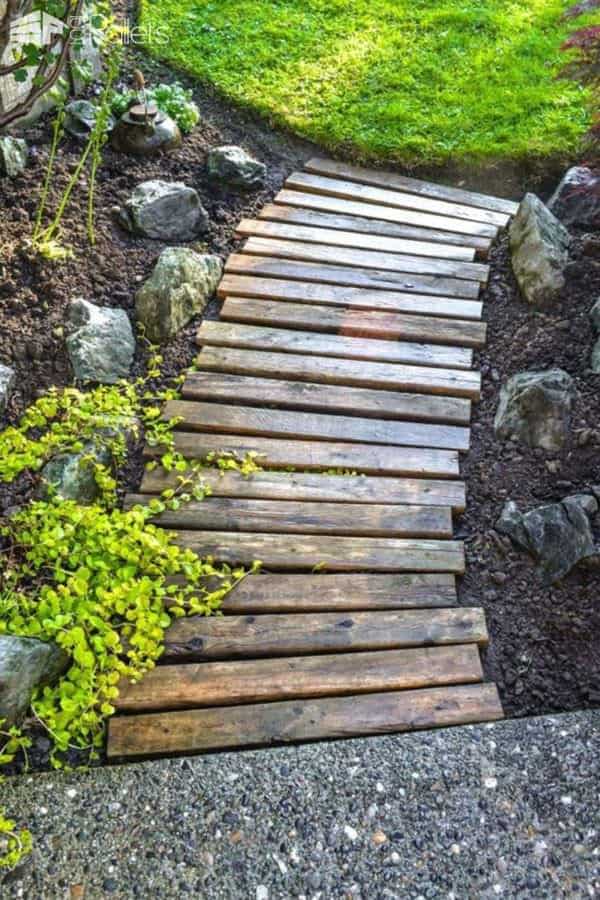 Maybe a whole garden is a bit intimidating? Make a small Pallet Herb Garden instead!
Perhaps you don't have a big yard. That's okay – just make a Pallet Green Wall like this one! This fun idea can be used for places that don't have much yard space to dedicate to a garden. Just hang up a pallet after sealing it up with weed barrier to hold the dirt in. Then get your fingers dirty!
More Creative Pallet Garden Ideas: a Bird-Proof Veggie Garden!
Gardens can be beautiful as well as functional, like this 3-tiered Pallet Planter.
Help your garden and recycle in the process with this handy Ultimate Pallet Compost Bin set.
Here's a cool idea – a Pallet Growing Table!
Avoid backaches with this nice Raised Pallet Garden Bed – it's table height!