Many of us have homes we love, but we're feeling a bit uninspired with ways to make our homes stand out from the crowd. Perhaps you have a unique feature in your floorplan that you'd like to highlight (or hide). Or, you want to create something that is a dramatic backdrop for your artwork, A/V equipment, or collectibles. Why not add a pallet wall to update your home decor scheme? We have several ideas that'll inspire you to greatness! The warm tones and textures will make any room more inviting!
We want YOU to feel the inspiration and add some pallet wood walls to your home too!
Please be sure to share your ideas and creations too!
What do you do with those weird-shaped walls that form staircases? Highlight them like this crafter did!
Wainscoting can be expensive. Create a stunning accent wall in your bathroom!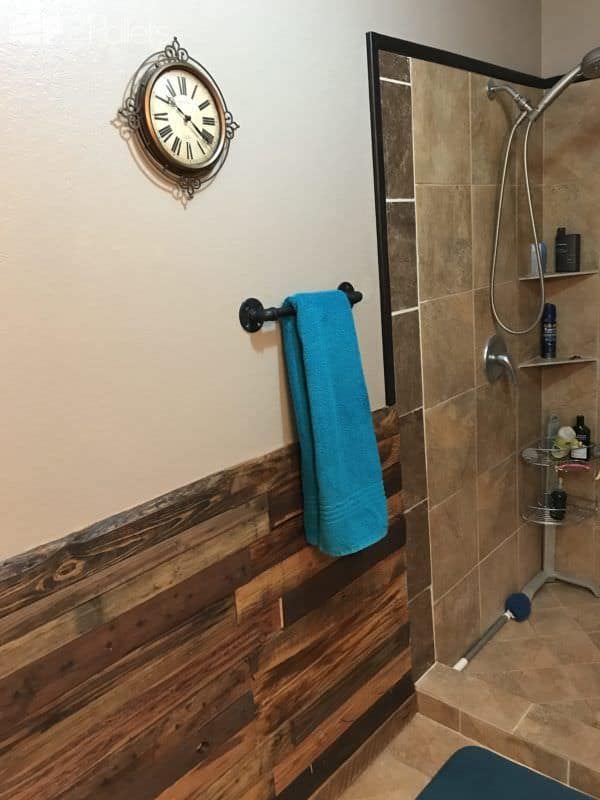 You're not limited to indoor spaces. Beautify sheds, outbuildings, exterior walls, and other outdoor features!
A pallet wall project doesn't have to be a complete side of your room. Create a smaller pallet wall accent piece!
Create an outrageous man cave or she-shack with pallets!
Don't forget to turn a boring fireplace surround into a stellar focal wall. A pallet wall can beautify any room of the house.
Here's another version of a pallet wall fireplace surround.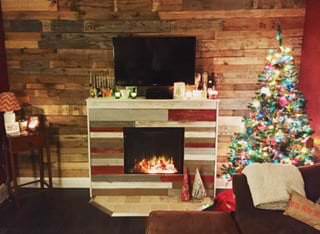 Add touches of color to a pallet wall like this crafter did for their bedroom.
Build a masterpiece at your entryway using pallet wood.
Have an ordinary garage? Transform it into a unique man cave!