Some people have the ability to look at a problem and think wildly out of the box to fix it. The rest of us, meanwhile, are just staring in wonder. Here are 25 creative, wacky, Weird Wood Ideas for you to enjoy – and maybe inspire your own "McGyver Moment." Please be assured that we are using the term "weird" in the most affectionate and awestruck way we possibly can! Call it what you want: White Trash Repairs, Redneck Engineering, or just the "There, I fixed it," attitude. We think of it as creative use of materials at hand to accomplish a task! By the way, there were some pictures that we couldn't find the original source. If you know, please let us know, and we'll happily update and credit the author.
Brace yourselves: We're entering the world of unique DIY Engineering with these Weird Wood Ideas!
Give your car the aerodynamics it needs to beat the rush hour traffic with this Pallet Spoiler!
Trust me. I'm an Engineer.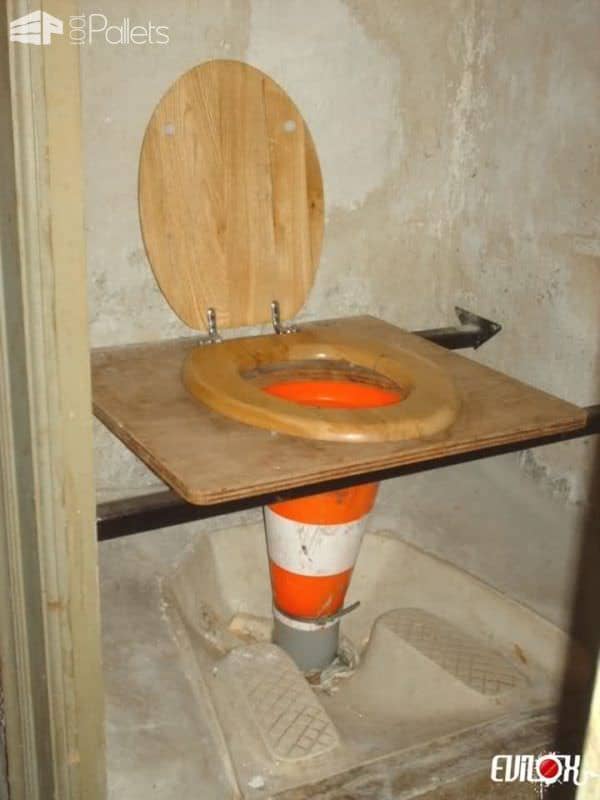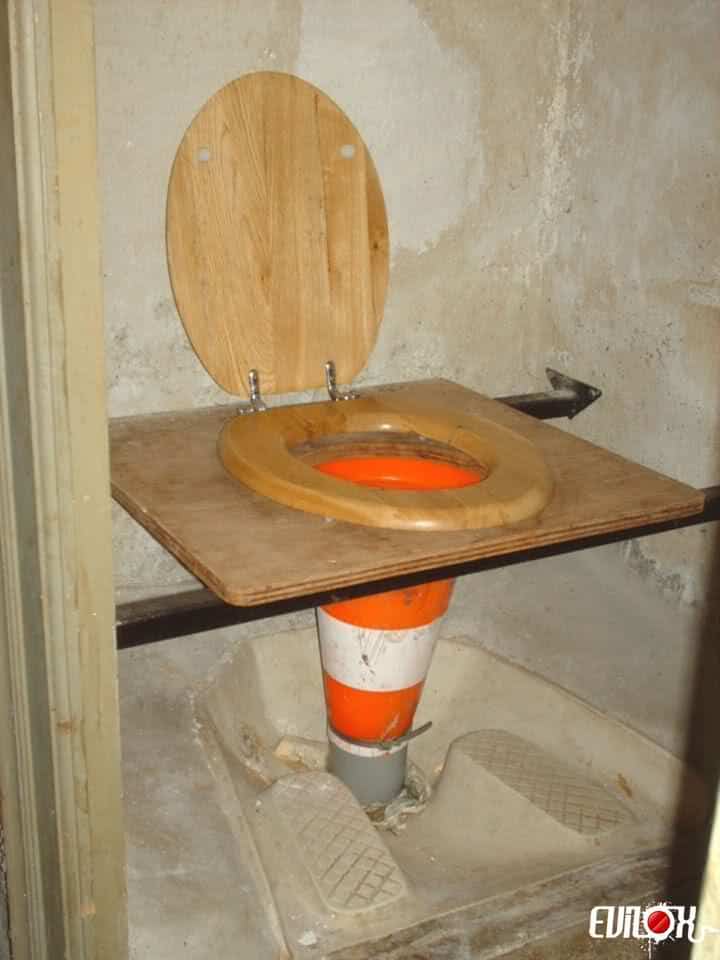 No bottle opener? Shooey, we can fix that!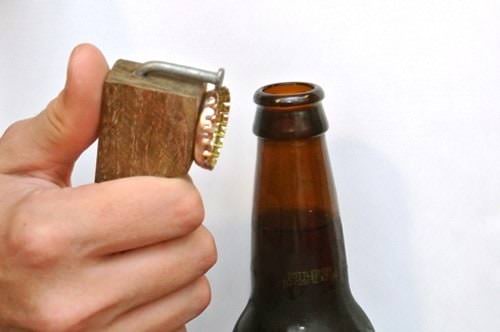 Remember – we didn't name the picture… we just admired the Weird Wood handiwork, and it really IS functional. :)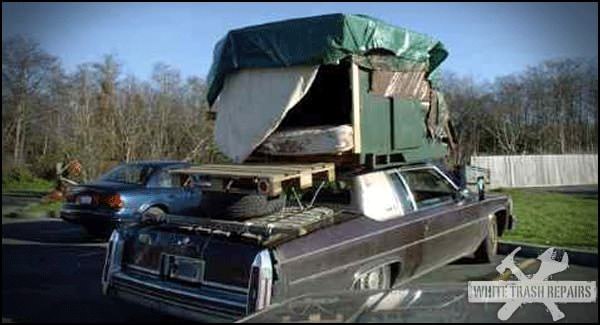 Don't knock it 'till you try it!
Another version of a weird but effective Weird Wood bottle opener, and upcycles scraps you have in your shed right now.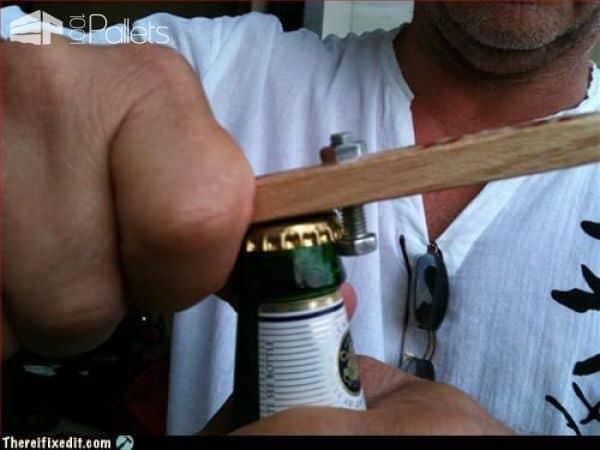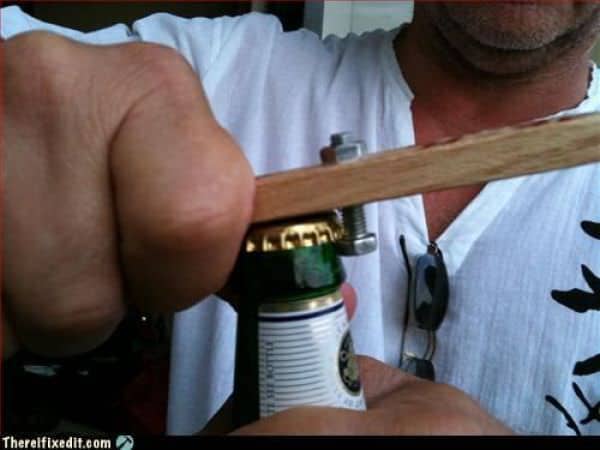 When bad things happen, remember there's always a Weird Wood workaround!
The next one… well…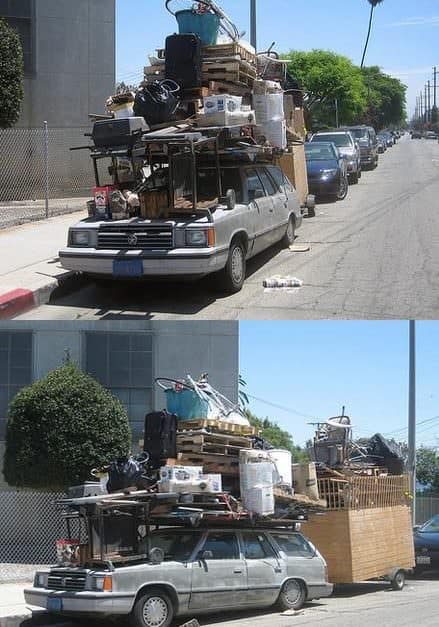 Wow. Just … WOW! *adding to my holiday Weird Wood Project Ideas wishlist now*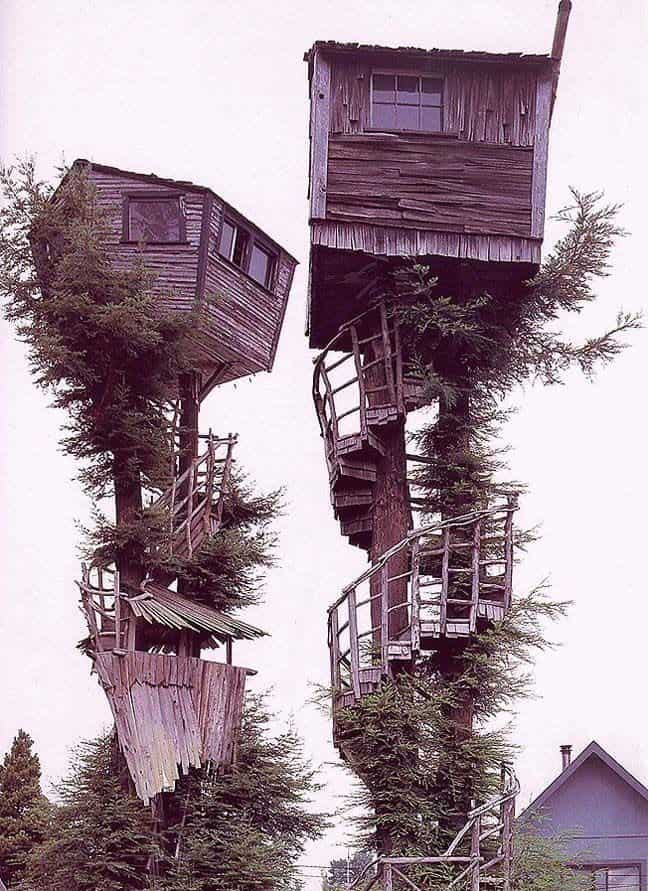 Don't try this at home, people. Just don't. This is beyond Weird Wood ideas and into Yikesland!
This could be convenient!