The leaves are changing; the weather's cooler, and there aren't many pages left in your monthly calendar. It's time to think about Christmas Trees & Holiday Decorations ideas! But why spend a lot of cash when you don't have to? Instead, why not get the family together and use discarded wooden pallets? They're cheap – usually free – and you'll have wonderful family memories, as well as a sense of pride that your family made the trimmings! And, last, but not least, a great advantage is that by using recycled pallet wood, there's no need to cut a tree only for the holiday season! ;) So, to inspire you, we have found 65 Brilliant Pallet Christmas Trees & Holiday Decorations Ideas all made from repurposed wooden pallets.
Fancy a Pallet Christmas tree? Discover our best ideas! Some of them were made by 1001pallets.com Crafters & others found around the web. Enjoy! Don't have the same off-the-shelf decor that everyone has. Build or buy unique, handmade Pallet Christmas Decor Ideas!
Use those pallet scraps and remnants in a project like this stunning Pallet Snowflake!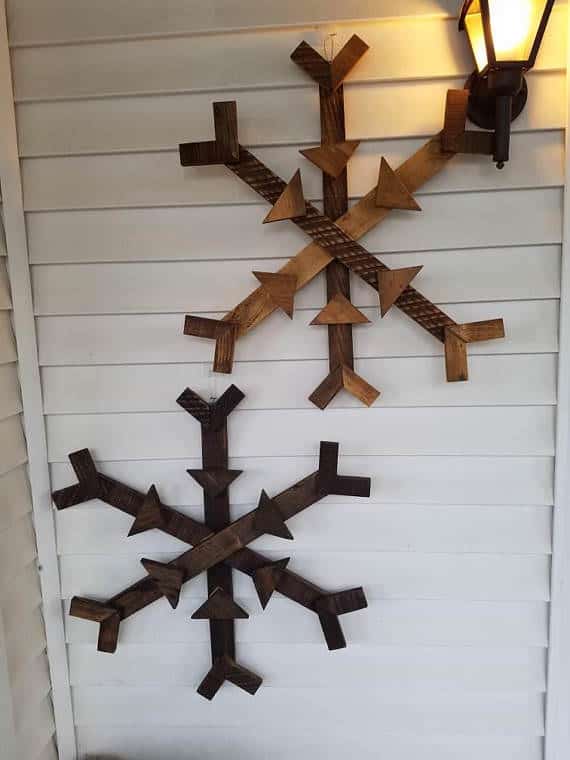 A twist on a good thing – this angled Pallet Christmas Tree!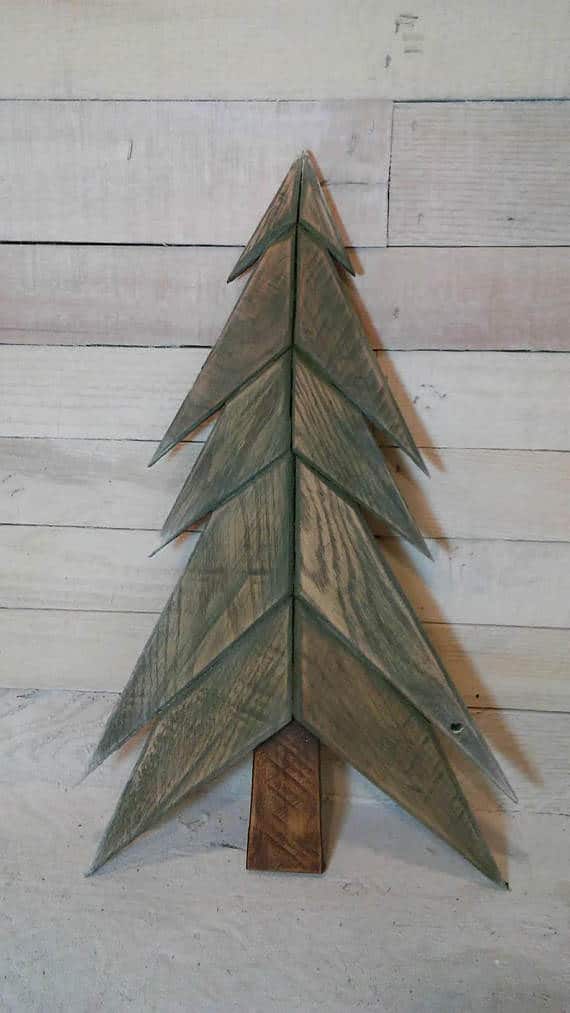 Missing the woods and mountains? Recreate them for your tree with these precious small mountain pallet ornaments!
How can you improve on an upcycled snowflake? LED LIGHTING!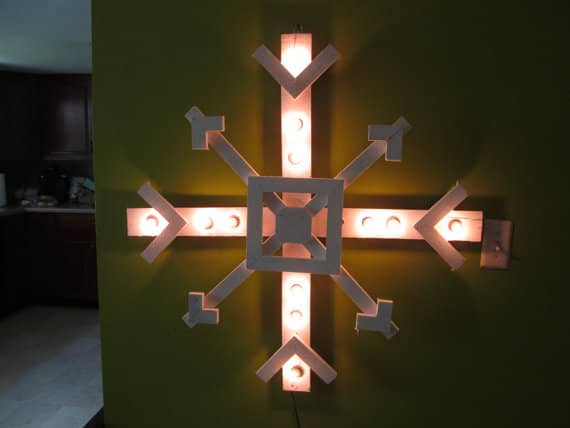 Another adorned Pallet Christmas Tree.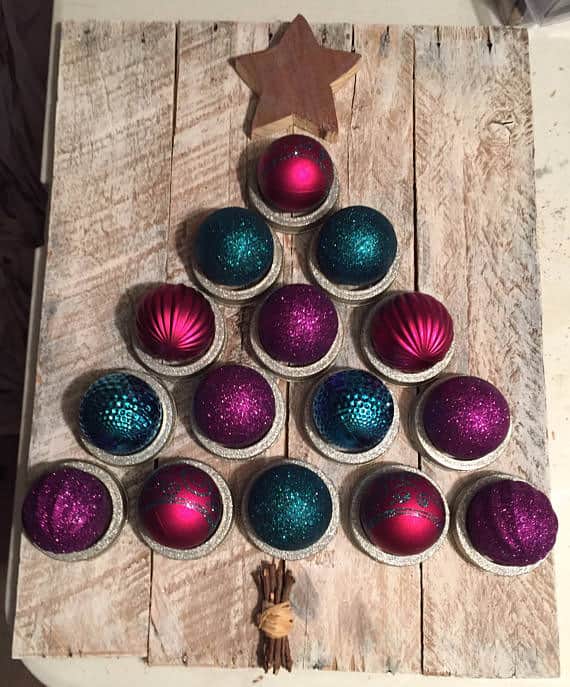 Add to your Pallet Christmas Decor with this Pallet Advent Calendar!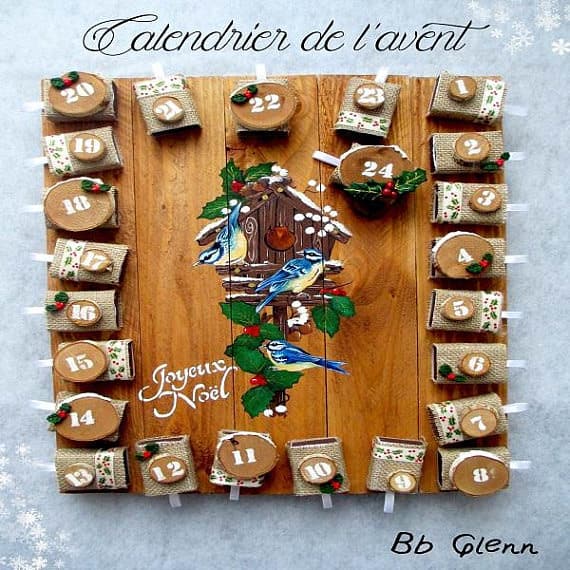 If you don't have a mantel, this Pallet Stocking Hanger solves the problem!
Have yourself an NBX Pallet Christmas!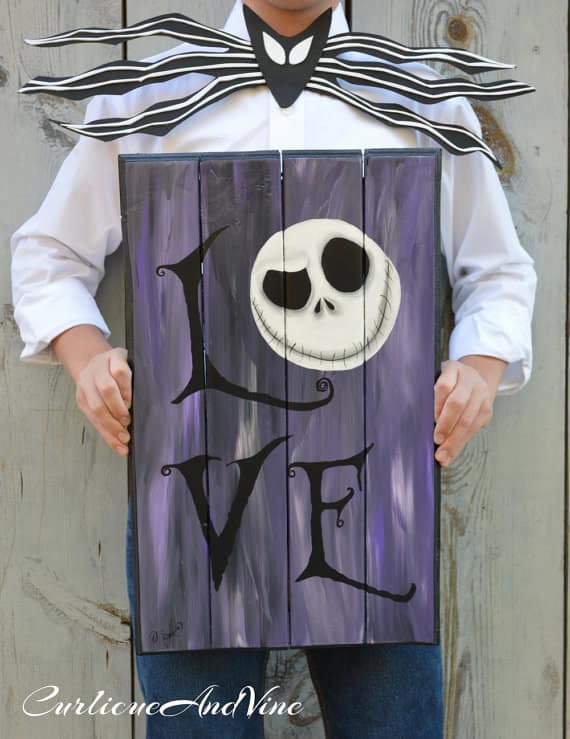 Pallet Holiday Penguin will steal your heart!
If you need a gift for that someone who has everything, then this pallet wall art may be perfect! Although this wall art grouping does not have a holiday theme, it's COOL! If you have a special someone who loves old-school games, this is an ideal gift!