The leaves are changing; the weather's cooler, and there aren't many pages left in your monthly calendar. It's time to think about Christmas Trees & Holiday Decorations ideas! But why spend a lot of cash when you don't have to? Instead, why not get the family together and use discarded wooden pallets? They're cheap – usually free – and you'll have wonderful family memories, as well as a sense of pride that your family made the trimmings!  And, last, but not least, a great advantage is that by using recycled pallet wood, there's no need to cut a tree only for the holiday season! ;) So, to inspire you, we have found 40 Brilliant Pallet Christmas Trees & Holiday Decorations Ideas all made from repurposed wooden pallets.
Fancy a Pallet Christmas tree? Discover our best ideas! Some of them were made by 1001pallets.com Crafters & others found around the web. Enjoy!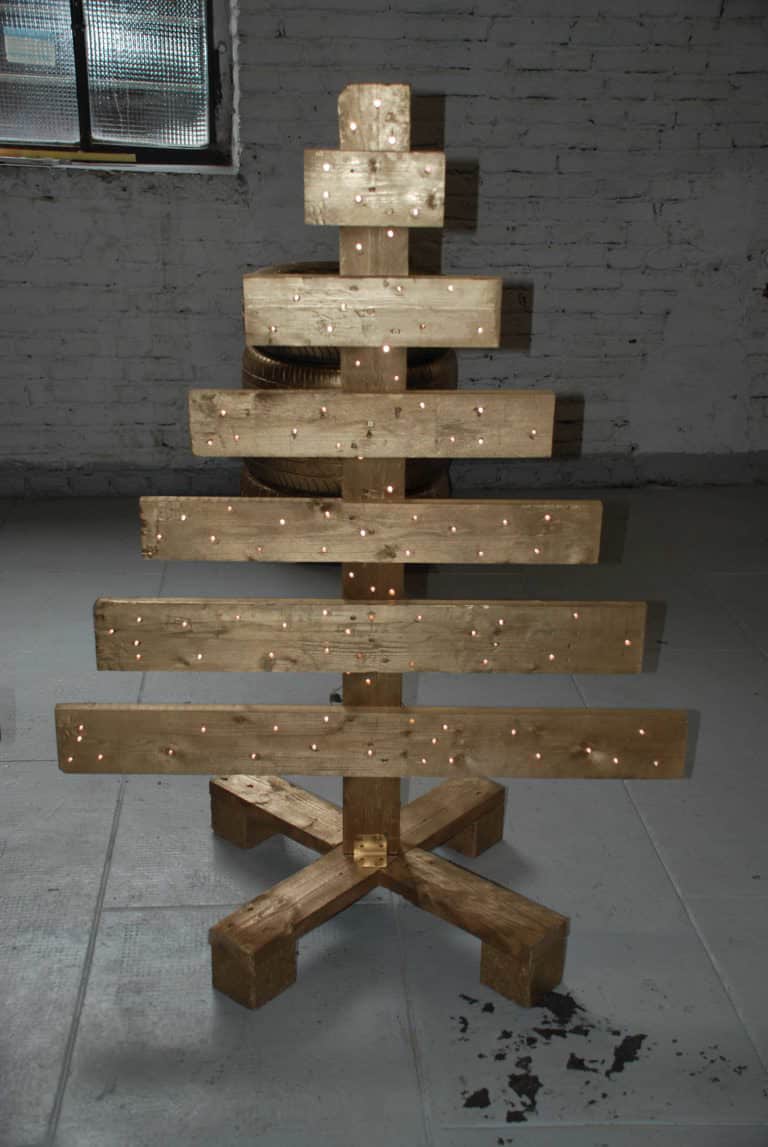 A simple Christmas tree made from one repurposed pallet. (source)
Outdoor Pallet Christmas Trees also made with only one discarded wooden pallet. (source)
A beautiful Christmas stand for kids that can be converted into a lemonade stand for the summer. (source)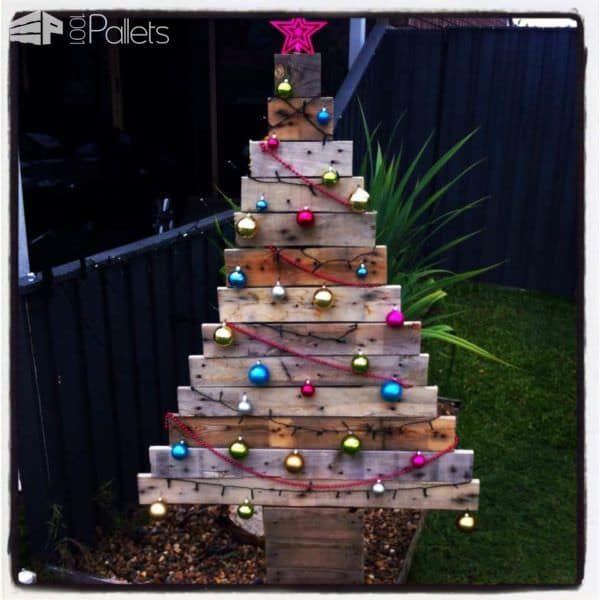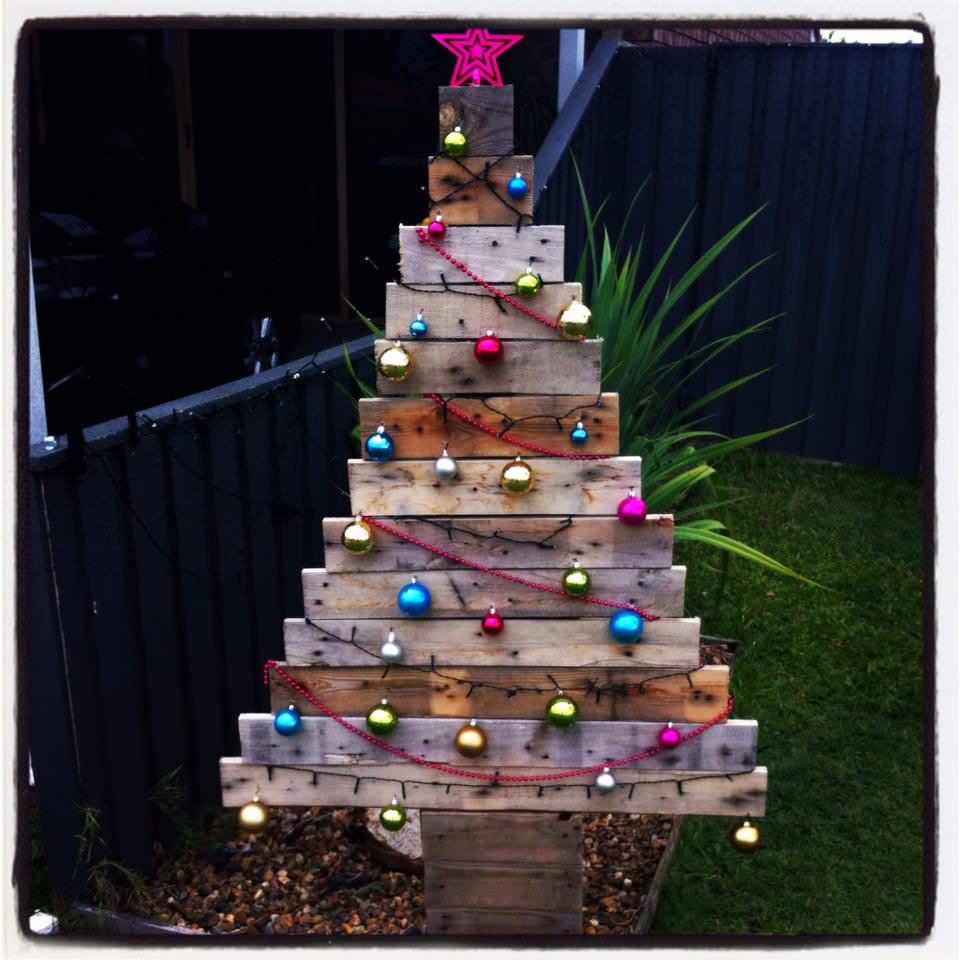 A pallet Christmas tree ready to welcome presents from Santa :) (source)
A Christmas Advent calendar made from one single repurposed pallet. (source)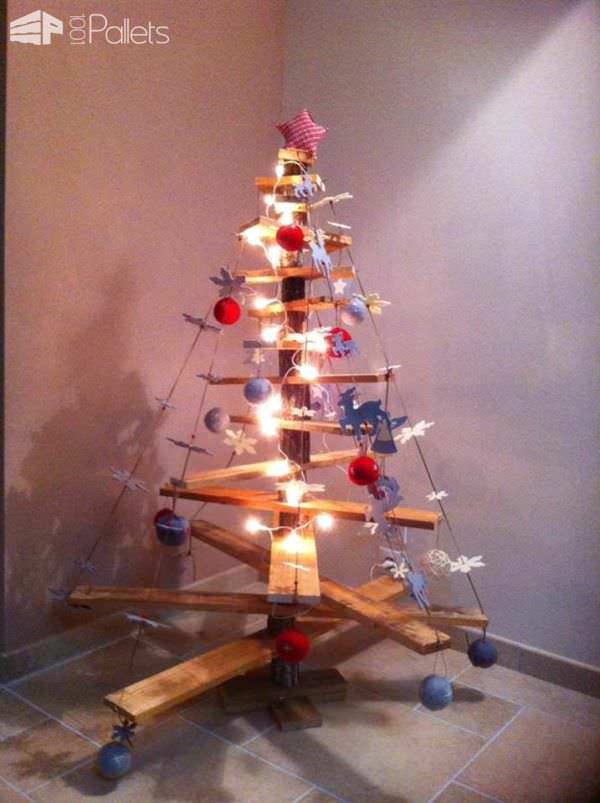 Pallet Christmas Trees in 3-D are terrific to me!
This tree is made out of recycled pallet planks and decorated with Christmas balls & felt garlands. (source)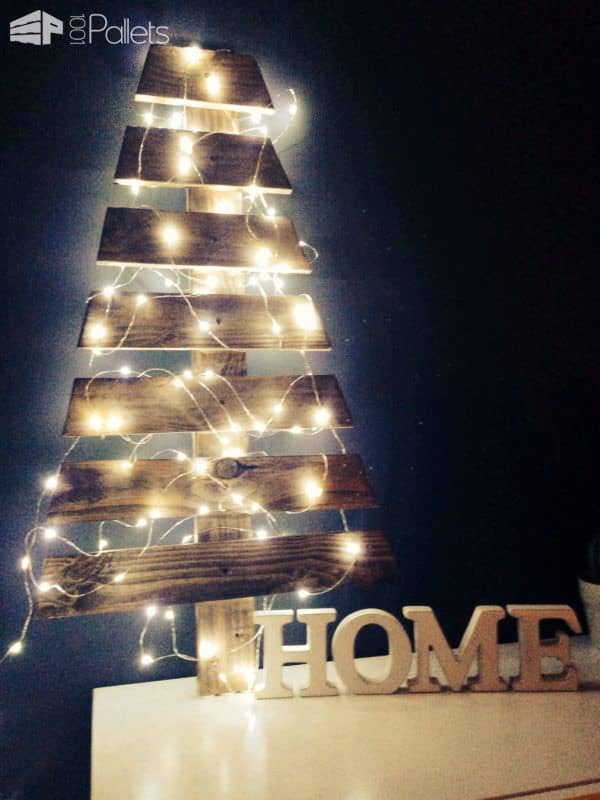 A simple and lovely Christmas tree made from one single pallet and decorated with a light string. (source)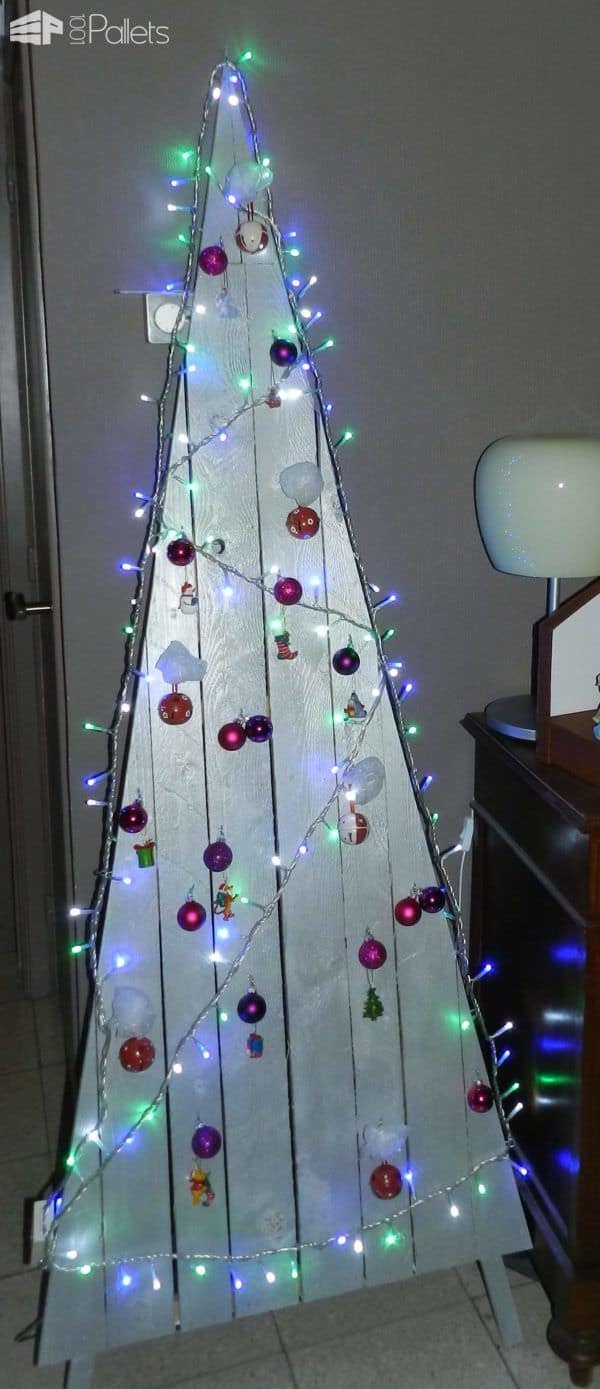 A fresh Christmas tree made from one single pallet. Just saw a triangle out of a wooden pallet, put some screws, paint it, add decorations and voila! (source)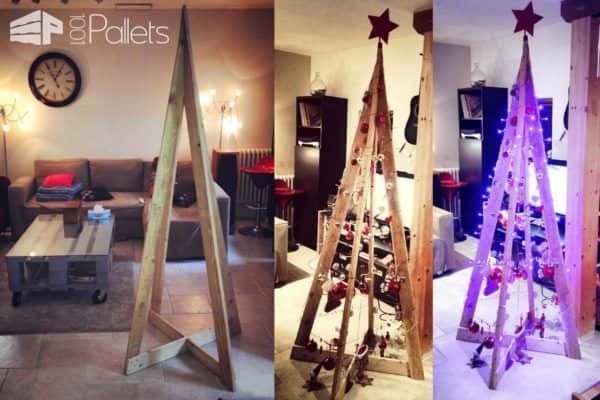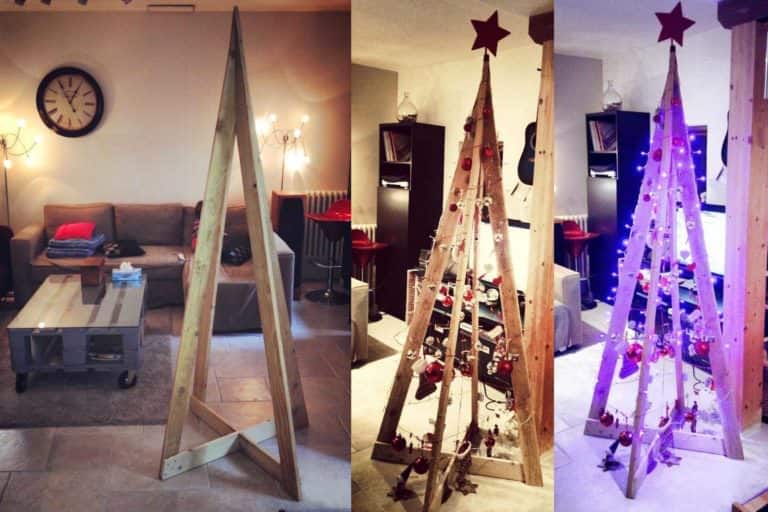 Another 3D Christmas tree made from one upcycled pallet. Stable and eye-catching! (source)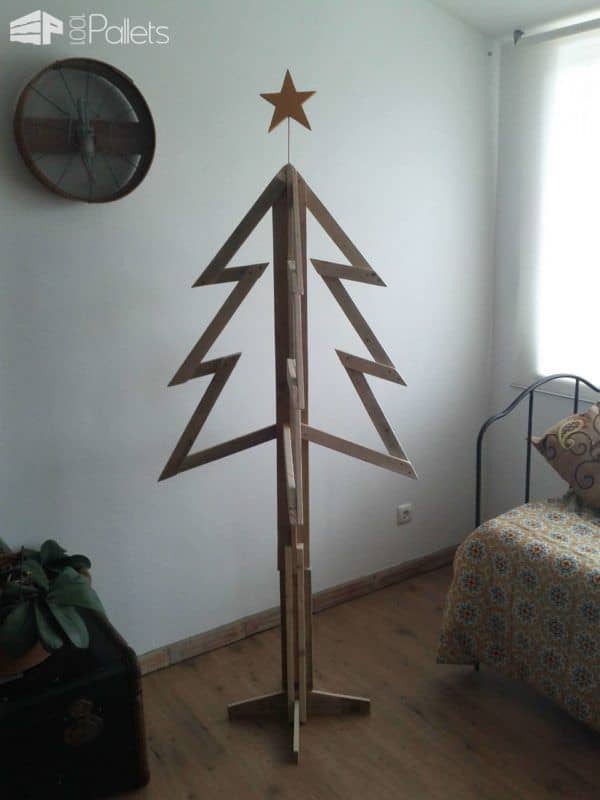 Pallet Christmas Trees in a Christmas Tree shape! :) (source)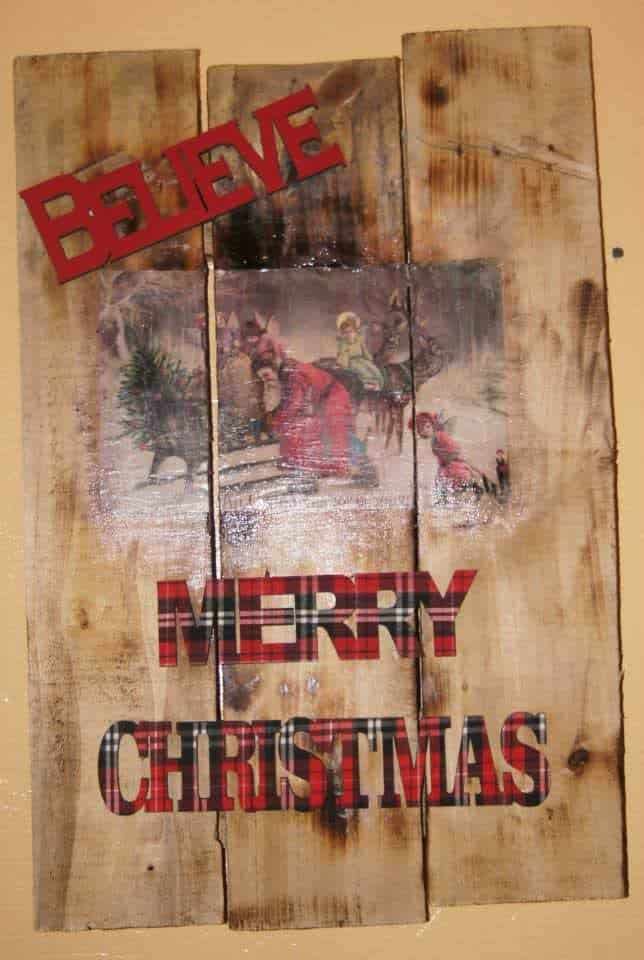 Christmas wall art made from reclaimed pallet wood. (source)