Here are a few pics of my pallet bars I've created. I like to add galvanized buckets and trays for beverage chilling along with wine glass racks. They also look great with flowers planted in them as well.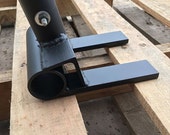 Pallet/Skid Buster
Simple, easy to use product for skid/pallet dis-assembly. Can be used for your fun DIY
projects
or large scale dis-assembly. Can also be used to strip dock and deck boards. If the standard dimensio...